"Surround yourself only with people who will lift you higher." This advice from Oprah should be instilled in families all over the world. In fact, studies have proven that having close relationships have a significant amount of benefits when it comes to living a healthier, more mindful and even financially stable life. Our closest relationships are more influential that we think.

Here's how impactful our close relationships, like your family, can really be: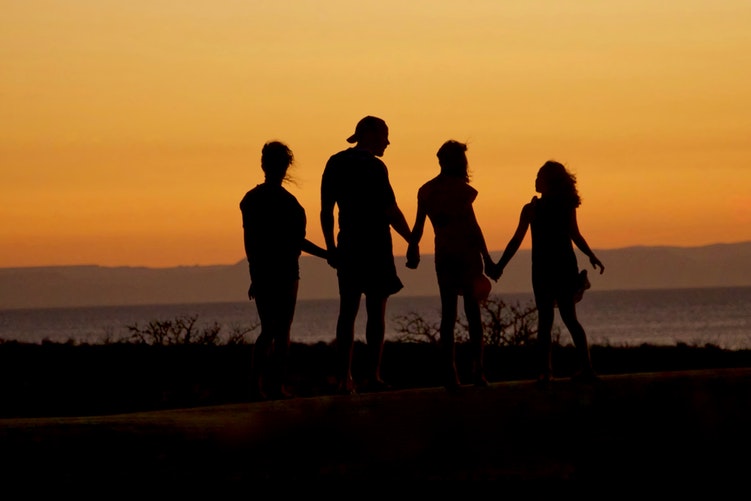 Having close relationships can make for a more financially stable life

You heard it here, our closest relationships can improve our finances! As humans, it's natural for us to feel the need for support by others and when we're lonely, we tend to make more impulse purchases. It's always a good idea to ask a friend or family member if the potential splurge is worth it or not. Chances are you don't need it, or your friends or family will encourage you to smartly invest in a similar product known to last a longer time. I think it's important to take a step back every time you go to make a purchase and simply ask yourself, "do I need this?" or "do I want this?" There's a huge difference between the two so call up someone who has your best interest and allow them to guide your decision!

Close relationships are known to empower and motivate you to be your best

Having a close relationship with your family is especially important because your family are the ones who know what motivates you the most. Surrounding yourself with close friends or family who support your decisions and drive you to accomplish your goals is one of the best forms of self-care. If you're looking for a way to spend more meaningful time with your family and find what really motivates them to be their best, gathering your family together to volunteer and give back to your community as the weather warms up, is a great idea!

Your close relationships promote longevity and overall happiness

No one wants to be lonely. We're all put here on this earth to interact with others. It's just natural! Experiencing life with self-disciplined people who share similar dreams and goals are known to decrease depression, prevent unwanted diseases and improve our overall well being. It's true, having close relationships will grant you a better chance to live a longer, happier and healthier life! Your close friends and family will allow you be your most authentic self, and there's nothing more freeing than embracing who you truly are. Get out of town and go on a weekend getaway with your family to get a change of scenery and explore a new place. Sometimes just escaping for a moment and taking the time to refresh and reflect can do wonders for the soul.
Now we know how important it is to value our closest relationships, but it's a bonus if you're able to find like-minded businesses and communities who share the same integrity!
True&Co., is one of those businesses. True & Co. has a great passion for community. Not only do they make bras inspired by the feedback from their customers, they strive to empower every woman to embrace their true self starting with comfort and confidence. Take a look at their #TrueFam fact sheet below:
Can you think of a decision you've made that was positively impacted by the ones you choose to surround yourself with?