50+ Best Letterkenny Quotes and Sayings
Started as a Short You Tube series in 2013, Letterkenny has been a super hit in Canada and then on the internet especially because of the punch and sharp language used in the series. The profanely humorous dialogues and slang used have become the famous Letterkenny quotes.
These quotes are in a typical Ontario style local rural accent are found all over the infospace. The creator of the show Jared Keeso is also a part of the star cast and shares screen with many of which the most well known are Michelle Mylett, Nathan Dales, and K. Trevor Wilson.
The original name of the show was Letterkenny problems which was about the problems faced by the people of a fictitious town named Letterkenny. In the initial days the Letterkenny sayings were just one liners between Dales and Keeso. These quotes have won many a hearts just as they had won many awards. In 2016, the series landed on television and thus its reach and spread grew multifold. The writer cum director, Jacob Tierney has done an excellent job to reach out to the levels of the general public and thus the show has an immense fan follower.
The Letterkenny sayings have made a space in the Pop culture. These dialogues are witty and cynical at the same time. These have become the slang culture of Ontario in Canada and United States have not remained untouched. There have been nice six-episode seasons and a lot of time bound specials. The shows are so engrossing that most people feel that Letterkenny are always very short.
The show is not just nice comedy but also has teeth meaning that there is a display of anger. The Letterkenny quotes are about life, love and farming. They are also foul mouthed, but they sure make one laugh out loud. The dialogues of Wayne and Katy, the characters in the show, have got incorporated into the life of the people in the continent.
Do you want to be sarcastic humorously or throw some colourful insults on someone, or just want to get more Canadian in your ways, then you must start binge watching the show.
Short Letterkenny Quotes
Figure it out! — Everyone
Mike, you best sort yourself out.
Where's the sacrifice? — Jonesy
We need backup, boys. — Jonesy
I wish all were not so strange in the world.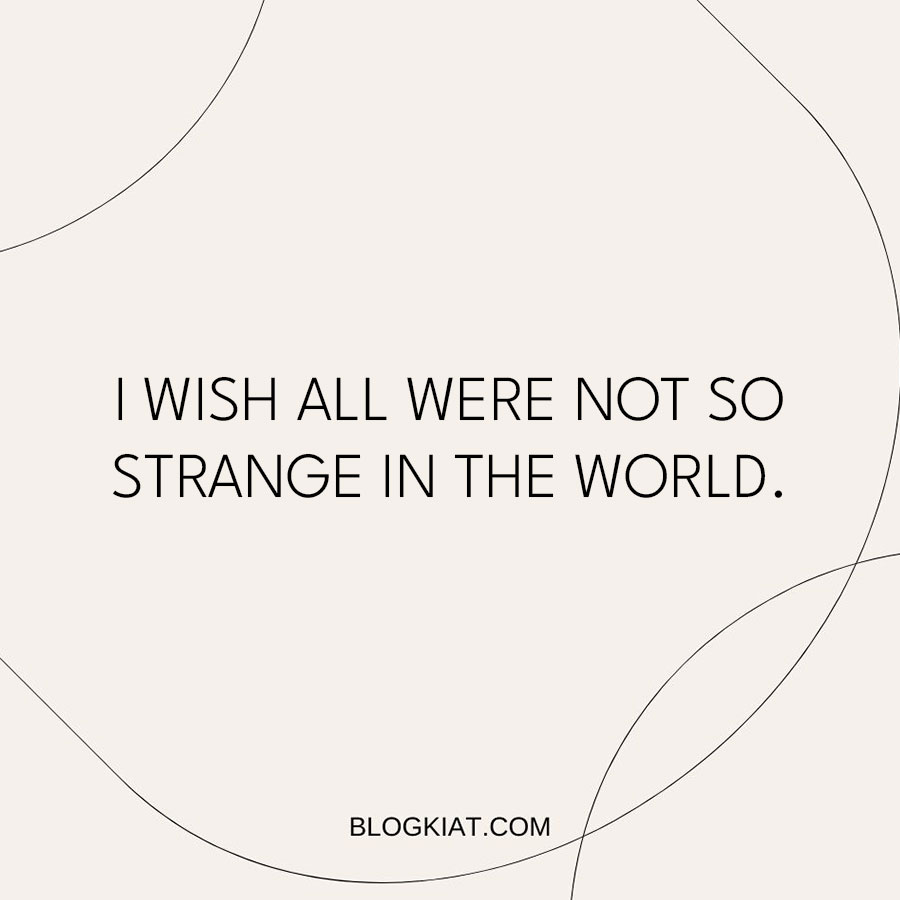 Pitter-patter, let's get at 'er. — Everyone
Eyes on your own work there, Super Chief!
F*ck you Shoresy! Put a shirt on. — Reilly
I wish you weren't so f*cking awkward, bud.
Oh, c'mon, where's your jam, bud? —Reilly
End of the laneway. Don't come up the property.
Well, there's nothing better than a fart. — Wayne
Naw he'll have one in his purse. Or maybe his clutch.
Funny Letterkenny Quotes
You're F*c**ng Ten-Ply, Bud.
…I'm too fat to run. — Squirrelly Dan
Nice onesie. Does it come in men's? — Jonesy
Oh, come on, kitten. I won't tell anyone. — Wayne
I Could Watch Kids Fall Off Bikes All Day.
Yeah. Oh, hey, look at you, ground. — Squirrelly Dan
I wish you weren't so f*cking awkward, bud. — Wayne
Sing Us A Song Or Something. Do A Trick. You're F***ing Useless.
I See The Muscle Shirt Came Today. Muscles Coming Tomorrow? — Daryl
You'd best be preparin' for a Donny Brook if you think I'm going to that super soft birthday party of yours. — Wayne
It's like algebra…why you gotta put numbers and letters together? Why can't you just go f*ck yourself? — Wayne
Also read: Famous Winnie the pooh Quotes
Letterkenny Wayne Quotes
Wayne: Does a duck with a boner drag weeds?
Wayne: Get off the cross, we need the wood.
Wayne: I'll spell with you any day of the week and I suggest you let that one marinate.
Wayne: People should only get hammered together, so that you never have to see how obnoxious your friends actually are.
Wayne: Well there's nothing better than a fart, except kids fallin' off bikes maybe. Fuck, I could watch kids fall off bikes all day, I don't give a shit about your kids.
Wayne: Wish you weren't so fucking awkward, bud.
Wayne: You trying to sneak a sunrise past a rooster, Tanis?
Letterkenny Shoresy Quotes
"I've had about enough from the Clearasil kid." — Shoresy
"All you useless guys, blocking shots." — Shoresy
"So now I don't say what's on the card?" — Shoresy
"This team will never lose again." — Shoresy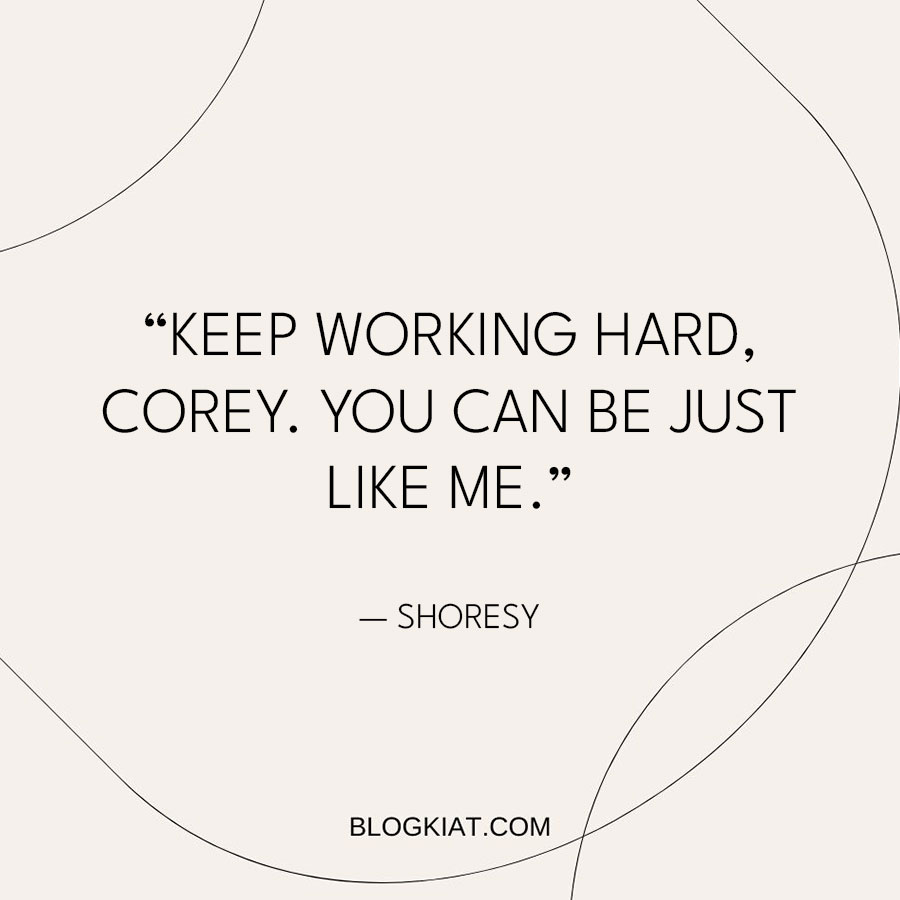 "Keep working hard, Corey. You can be just like me." — Shoresy
"You're the worst player on our team. Great in the room, but you're the worst player on our team." — Shoresy
"Reilly, I made an oopsie, can you tell your mom to pick up Jonesy's mom on the way over to my place? I double booked them by mistake, you f***in' loser." — Shoresy
"Oh, I wouldn't say s**t if my mouth was full of it." — Shoresy
Best Letterkenny Sayings
Fuck, Lemony Snicket, What A Series Of Unfortunate Events You Been Through, You Ugly Fuck. — Jonesy
It's Like Algebra…Why You Gotta Put Numbers And Letters Together? Why Can't You Just Go Fuck Yourself? — Wayne
You Naturally Care For A Companionship, But I Guess There's A Lot Worse Things Than Playing A Little One-Man Couch Hockey In The Dark. — Wayne
Well, I'd Say Give Your Balls A Tug, But It Looks Like Yer Pants Are Doin' It For Ya. — Wayne
Fuck You, Jonesy, Your Life Is So Pathetic I Get A Charity Tax Break Just By Hanging Around You! — Shoresy
You Ever Hoover Schneef Off A Sleeping Cow's Spine? I've Hoovered Schneef Off An Awake Cow's Teet. — Daryl
Fuck You, Reilly, Go Scoop It Off Your Mom's Floor! She Gives My Nipples Butterfly Kisses. — Jonesy
You Stopped Toe Curlin' In The Hot Tub 'Cause You Heard Sperms Stay Alive In There And You've Seen Teenage Mutant Ninja Turtles Enough Times To Know How That Story Ends. — Wayne
You Wish There Was A Pied Piper For Possums. But There Isn't, So You're Just Gonna Have To Keep Picking 'Em Off With A .22. — Wayne
You Knew Your Pal Had Come Into Money When He Started Throwing Out Perfectly Good Pistachios Like He Was Above Cracking 'Em Open With A Box Cutter Like The Rest Of Us. — Daryl
Disclaimer: All quotes credits goes to the respective writers/authors and full credits goes to them. We don't own any copyrights we have curated from various sources.