Top 10 Quotes by Sophia Loren
Sofia Costanza Brigida Villani Scicolone professionally known as Sophia Loren. One of the most recognizable actors of all time renowned for her beauty, talent, and classic style.
She is one of the few prominent actresses from the era still alive and is recognized by the American Film Institute as one of the finest stars of classical Hollywood cinema.
She is a talented actress, with a wide range that allowed her to play everything from comedic roles to dramatic ones. Loren was also known for her intelligence, her wit, and her sense of style.
In this blog, we will look into 10 best Sophia Loren quotes, offering a glimpse into the mind and heart of a true Hollywood legend.
Best Sophia Loren Quotes
Here are some top Sophia Loren quotes in English:
"Beauty is how you feel inside, and it reflects in your eyes. It is not something physical."
"Mistakes are a part of the dues one pays for a full life."
"There is a fountain of youth: It is your mind, your talents, the creativity you bring to your life and the lives of people you love."
"Getting ahead in a difficult profession requires avid faith in yourself. That is why some people with mediocre talent, but with great inner drive, go much further than people with vastly superior talent."
"Sex appeal is fifty percent what you've got and fifty percent what people think you've got."
"I think the quality of sexiness comes from within. It is something that is in you or it isn't, and it really doesn't have much to do with breasts or thighs or the pout of your lips."
"You have to enjoy life. Always be surrounded by people that you like, people who have a nice conversation. There are so many positive things to think about."
"I'm a giraffe. I even walk like a giraffe with a long neck and legs. It's a pretty dumb animal, mind you."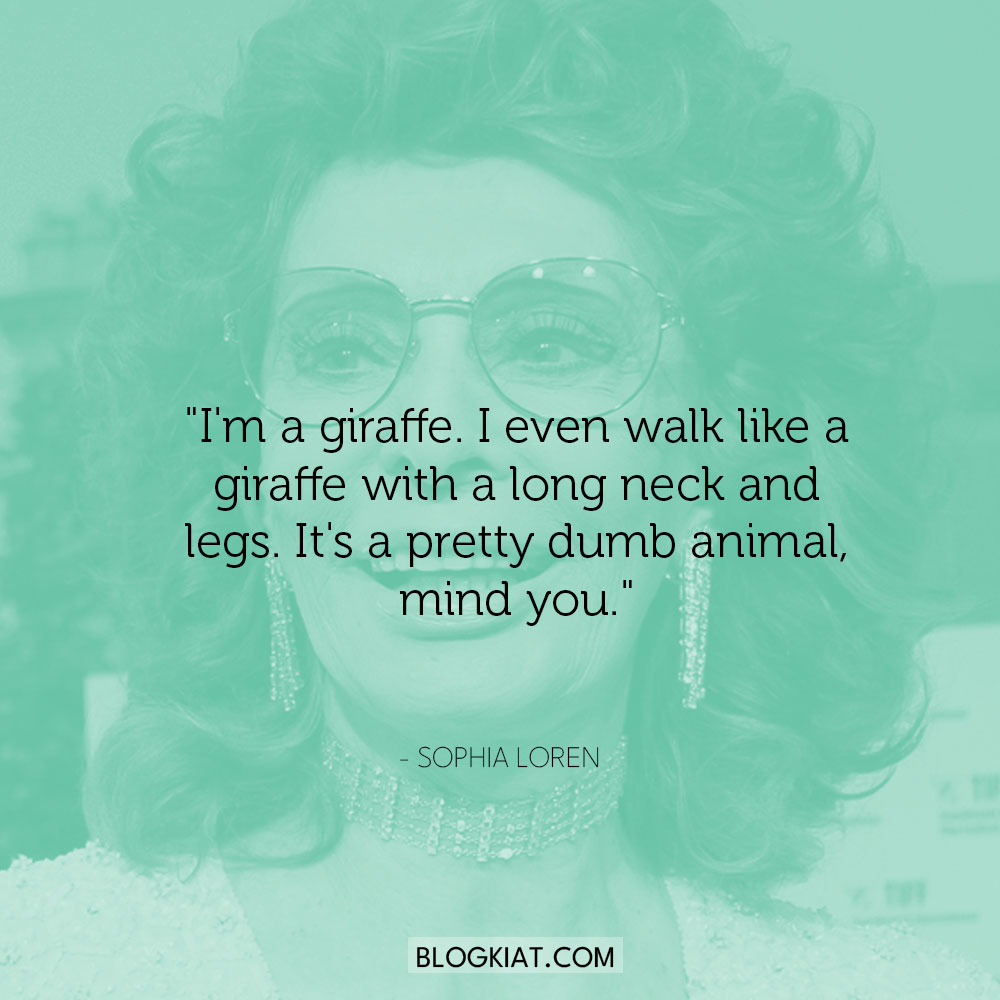 "I never tried to represent anyone but myself."
"I am lucky. I had a very beautiful mother."
Disclaimer: All quotes credits goes to the respective writers/authors and full credits goes to them. We don't own any copyrights we have curated from various sources.