10 Inspirational Marilyn Monroe Quotes On Life
Marilyn Monroe was born in Norma Jeane Mortensen in the year 1926. She was a model, actress, singer, and one of the most well-known women of the 20th century. She was an influencer for the American culture and she was a very famous personality.
Marilyn's childhood was quite traumatic that made her shy and reserved. She decided to start earning money by doing a job in Burbank, California. She was lucky enough that she got her first break from there. The photographer David was struck by the photogenic nature and beauty of Norma, so he decided to use her in so many photographs. From there Marilyn started her career as a model, and very soon she was featured on the cover page of several magazines.
In the year 1946, Monroe decided to get permanently separated from her young husband and took divorce, and soon after that, she changed her name from the boring, Norma baker to the alluring Marilyn Monroe. She got her first movie contract with Twentieth-century fox after taking drama lessons. A few of a starting film was low key, but from these film beginnings, she started receiving all her prominent roles and films including "All About Eve", Niagara, and then "Gentlemen prefer blondes" and "How to marry a millionaire".
Due to this successful film roles, she came into the global limelight. Monroe became an iconic figure of the fashion and Hollywood industry. In the year 1954, the actress got married to a baseball star Joy DiMaggio.
In this article, we explore Marilyn Monroe's most motivational quotes on life that are still inspiring people today.
Best Marilyn Monroe Quotes
"If I'd observed all the rules, I'd never got anywhere."
"It's all make believe, isn't it?"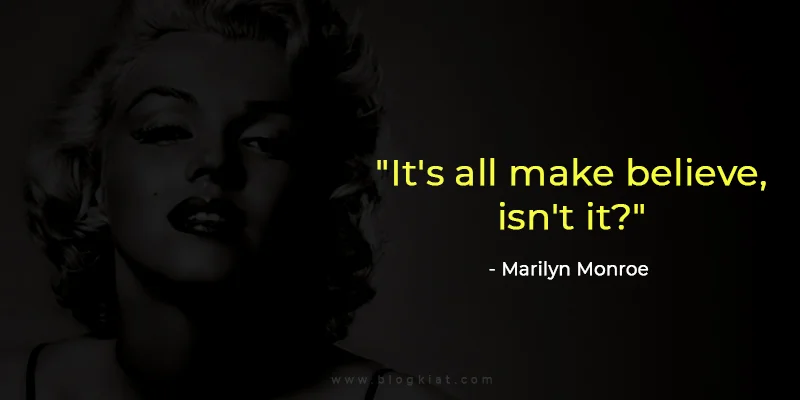 "Sometimes good things fall apart so better things can fall together."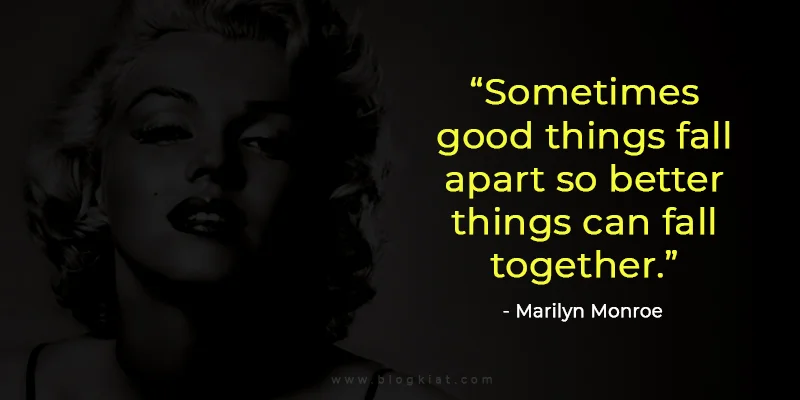 "You never know what life is like, until you have lived it."
"I'm very definitely a woman and I enjoy it."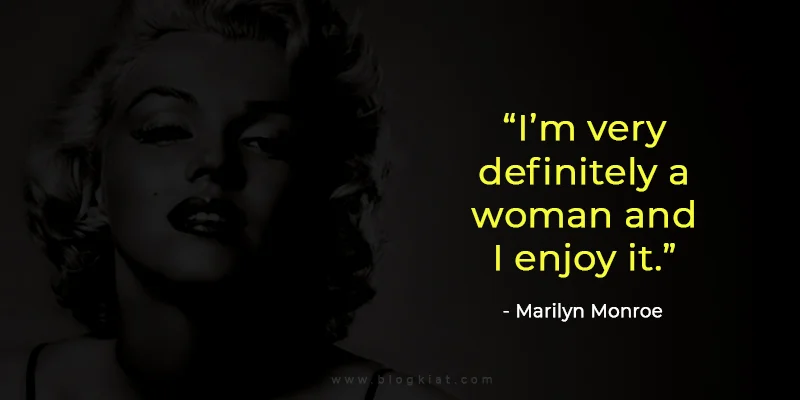 "We should all start to live before we get too old."
"I am trying to find myself. Sometimes that's not easy."
"Respect is one of life's greatest treasures. I mean, what does it all add up to if you don't have that?"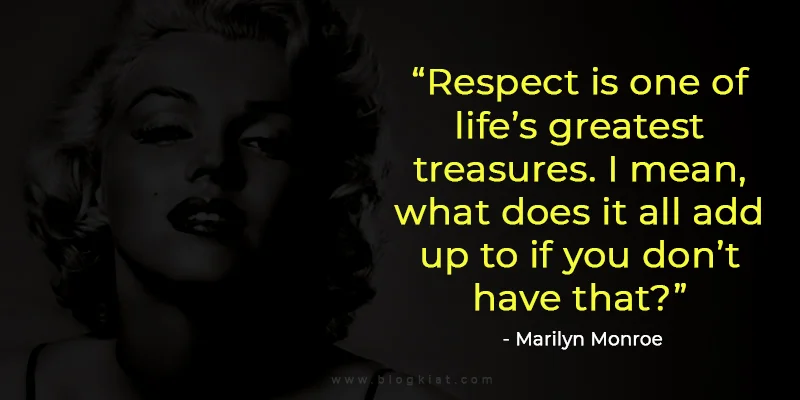 "A wise girl knows her limits; a smart girl knows that she has none."
"Keep smiling because life is a beautiful thing, and there's so much to smile about."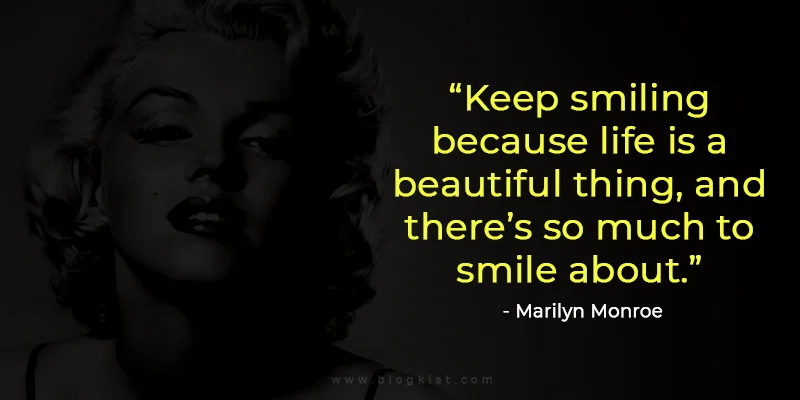 Disclaimer: All quotes credits goes to the respective writers/authors and full credits goes to them. We don't own any copyrights.