46 Best Quotes On Willpower For Success
Willpower is the ability to control thoughts, actions and emotions to achieve long-term objectives & goals. Everyone has some willpower, yet we often think we need more. Willpower connects with self-discipline and the ability to resist short-term goals in favor of long-term rewards.
Having strong willpower can help you break bad habits and start developing better ones. Strong willpower can help you manage stress and anxiety by promoting healthier coping ways. Willpower improves emotional resilience, enabling to bounce back from failures and stay committed to goals even when faced with difficulties.
We've compiled a list of 46 best inspirational quotes on willpower and its role to help you succeed in life for greater achievements.
Best Quotes on willpower
"The difference between a successful person and others is not a lack of strength, not a lack of knowledge, but rather a lack of will." – Vince Lombardi
"The will to win, the desire to succeed, the urge to reach your full potential… these are the keys that will unlock the door to personal excellence." – Confucius
"Willpower is the key to success. Successful people strive no matter what they feel by applying their will to overcome apathy, doubt, or fear." – Dan Millman
"The future belongs to those who believe in the beauty of their dreams." – Eleanor Roosevelt
"It's not that I'm so smart; it's just that I stay with problems longer." – Albert Einstein
"Success is the sum of small efforts, repeated day in and day out." – Robert Collier
"The only limit to our realization of tomorrow will be our doubts of today." – Franklin D. Roosevelt
"Believe you can and you're halfway there." – Theodore Roosevelt
"Strength does not come from physical capacity. It comes from an indomitable will." – Mahatma Gandhi
"It does not matter how slowly you go as long as you do not stop." – Confucius
"Perseverance is not a long race; it is many short races one after the other." – Walter Elliott
"Continuous effort – not strength or intelligence – is the key to unlocking our potential." – Winston Churchill
"The man who moves a mountain begins by carrying away small stones." – Confucius
"You are never too old to set another goal or to dream a new dream." – C.S. Lewis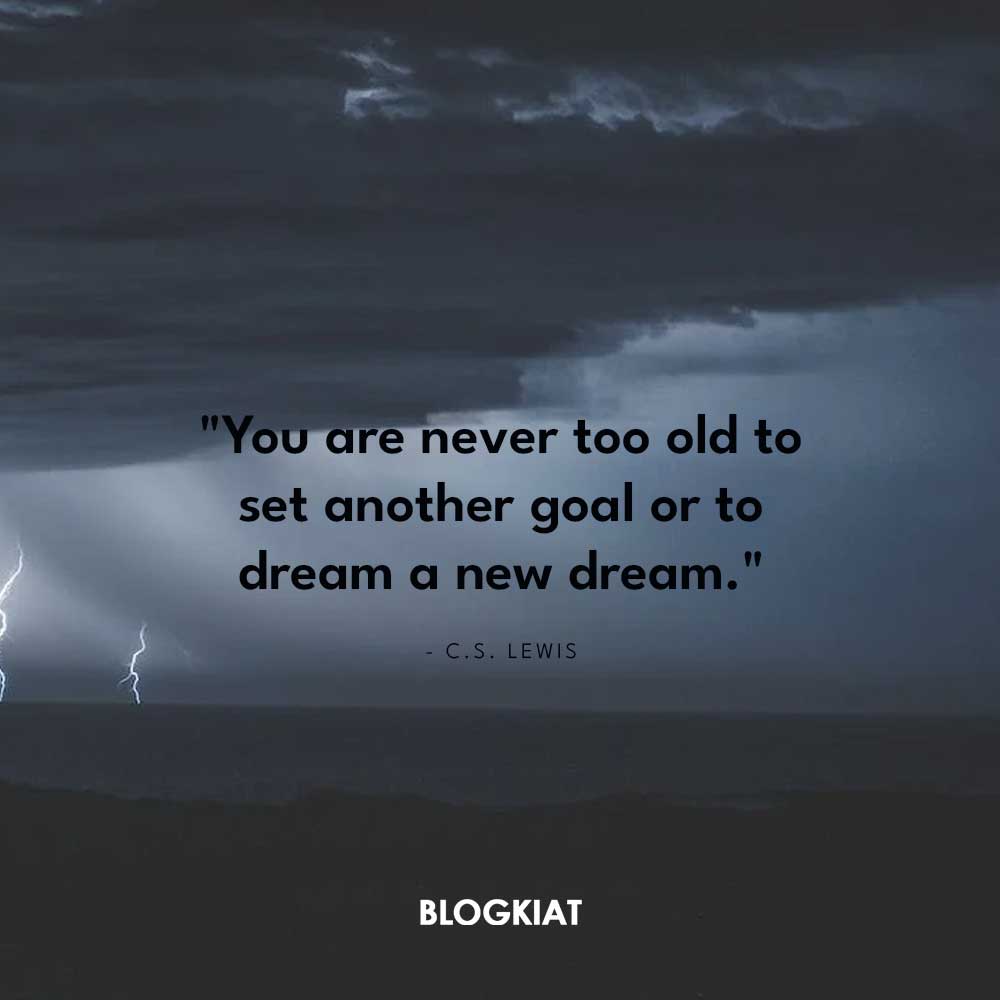 "What you get by achieving your goals is not as important as what you become by achieving your goals." – Zig Ziglar
"When the going gets tough, the tough get going." – Joseph P. Kennedy
"Our greatest glory is not in never falling, but in rising every time we fall." – Confucius
"The only way to achieve the impossible is to believe it is possible." – Charles Kingsleigh (Alice in Wonderland)
"You may have to fight a battle more than once to win it." – Margaret Thatcher
"The most effective way to do it is to do it." – Amelia Earhart
"What lies behind us and what lies before us are tiny matters compared to what lies within us." – Ralph Waldo Emerson
"The successful warrior is the average man, with laser-like focus." – Bruce Lee
"I can, therefore I am." – Simone Weil
"The difference between the impossible and the possible lies in a person's determination." – Tommy Lasorda
"Courage is not having the strength to go on; it is going on when you don't have strength." – Napoleon Bonaparte
"You just can't beat the person who never gives up." – Babe Ruth
"What you do today can improve all your tomorrows." – Ralph Marston
"The harder the conflict, the greater the triumph." – George Washington
"I attribute my success to this: I never gave or took an excuse." – Florence Nightingale
"Success is stumbling from failure to failure with no loss of enthusiasm." – Winston Churchill
"Energy and persistence conquer all things." – Benjamin Franklin
"Don't watch the clock; do what it does. Keep going." – Sam Levenson
"The only place where success comes before work is in the dictionary." – Vidal Sassoon
"Perseverance is failing 19 times and succeeding the 20th." – Julie Andrews
"Champions keep playing until they get it right." – Billie Jean King
"The best way to predict the future is to create it." – Peter Drucker
"Believe in yourself and all that you are. Know that there is something inside you that is greater than any obstacle." – Christian D. Larson
"With the new day comes new strength and new thoughts." – Eleanor Roosevelt
"Don't be pushed around by the fears in your mind. Be led by the dreams in your heart." – Roy T. Bennett
"The moment you give up is the moment you let someone else win." – Kobe Bryant
"Every strike brings me closer to the next home run." – Babe Ruth
"Believe in your infinite potential. Your only limitations are those you set upon yourself." – Roy T. Bennett
"The secret of change is to focus all your energy, not on fighting the old, but on building the new." – Socrates
"I will prepare and someday my chance will come." – Abraham Lincoln
"The only person you are destined to become is the person you decide to be." – Ralph Waldo Emerson
"Success is not the key to happiness. Happiness is the key to success. If you love what you are doing, you will be successful." – Albert Schweitzer
Disclaimer: All quotes credits goes to the respective writers/authors and full credits goes to them. We don't own any copyrights we have curated from various sources.