Top 20 Quotes About Resilience
Resilience is important quality in life that allows to cope with difficult situations and move on. Life often gives us blocks, difficulties, and setbacks that test our commitment. It is during these time that resilience becomes our guide helping us bounce back, grow stronger and grab opportunities for personal growth and transformation.
Quotes about resilience inspire us to have a strong will to succeed during times of challenges and an amazing human spirit.
In this blog post, we'll look at most enlightening quotes that highlight the path to resilience. Let us get inspired by these quotes within ourselves to develop this quality.
Best Quotes About Resilience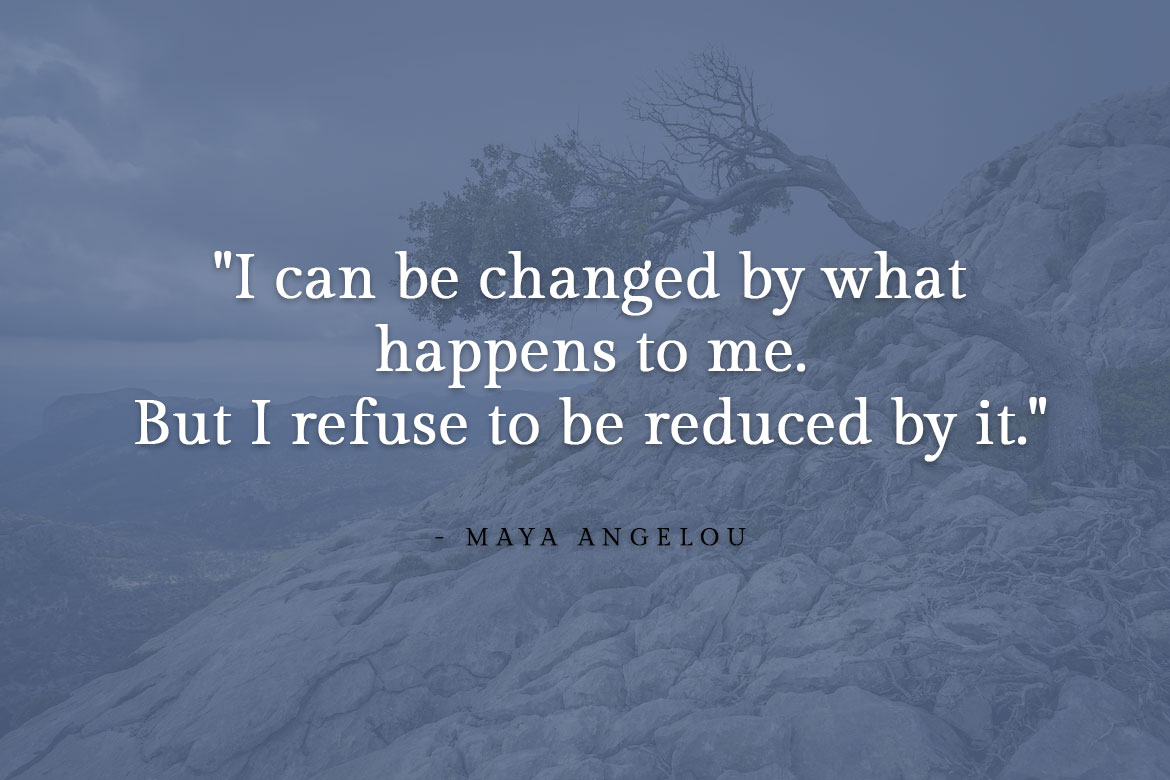 "I can be changed by what happens to me. But I refuse to be reduced by it." – Maya Angelou
"Believe in yourself and all that you are. Know that there is something inside you that is greater than any obstacle." – Christian D. Larson
"We may encounter many defeats, but we must not be defeated." – Maya Angelou
"It is not in the still calm of life, or the repose of a pacific station, that great characters are formed… Great necessities call out great virtues." – Abigail Adams
"The greatest glory in living lies not in never falling, but in rising every time we fall." – Nelson Mandela
"If you can't fly then run, if you can't run then walk, if you can't walk then crawl, but whatever you do, you have to keep moving forward." – Martin Luther King Jr.
"Fall seven times, stand up eight." – Japanese Proverb
"It's not what happens to you, but how you react to it that matters." – Epictetus
"Resilience is accepting your new reality, even if it's less good than the one you had before. You can fight it, you can do nothing but scream about what you've lost, or you can accept that and try to put together something that's good." – Elizabeth Edwards
"You have power over your mind, not outside events. Realize this, and you will find strength." – Marcus Aurelius
"Staying resilient is not about avoiding failure; it's about embracing it and using it to push through to success." – Shane Parrish
"The human capacity for burden is like bamboo- far more flexible than you'd ever believe at first glance." – Jodi Picoult
"Out of suffering have emerged the strongest souls; the most massive characters are seared with scars." – Khalil Gibran
"Smooth seas do not make skillful sailors." – African Proverb
"Adversity is like a strong wind. It tears away from us all but the things that cannot be torn, so that we may see ourselves as we really are." – Arthur Golden
"Tough times never last, but tough people do." – Robert H. Schuller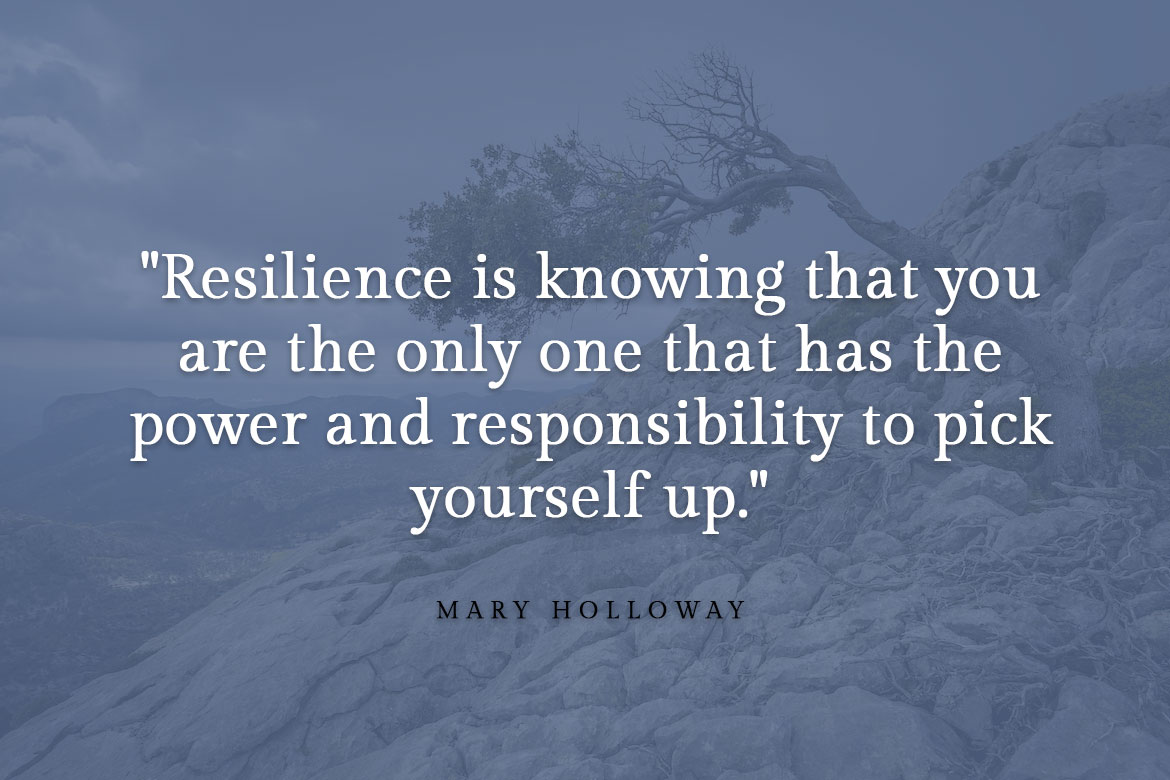 "Resilience is knowing that you are the only one that has the power and responsibility to pick yourself up." – Mary Holloway
"The greatest weapon against stress is our ability to choose one thought over another." – William James
"We are all faced with a series of great opportunities brilliantly disguised as impossible situations." – Charles R. Swindoll
"Success is not final, failure is not fatal: it is the courage to continue that counts." – Winston Churchill
Also Read: Spiritual Quotes | Buddha Quotes
FAQs:
What is resilience?
Resilience is a ability to bounce back, adapt, and recover from failures in life. It is the capacity to withstand and navigate through difficult circumstances while maintaining a positive mindset and emotional well-being.
How can quotes about resilience help me deal with challenges?
Quotes about resilience can provide inspiration and motivation to develop a positive attitude towards adversity.
How can resilience be developed?
Resilience can be developed through various practices and habits like positive thinking, build a support system, adaptability, self care, learning new skills or seek inspiration.
Who are some famous resilient individuals?
Nelson Mandela, Maya Angelou, and Winston Churchill are some famous examples of resilient individuals.
Can resilience be taught?
Yes, resilience can be taught and developed over time with practice and persistence.
Here are some strategies to strengthen resilience:
Disclaimer: All quotes credits goes to the respective writers/authors and full credits goes to them. We don't own any copyrights we have curated from various sources.