25 Top Quotes From The Little Mermaid
"The Little Mermaid" is a popular fairy tale written by Danish(Hans Christian Andersen). It was first published in 1837 as part of a collection of fairy tales titled "Eventyr, fortalte for Børn" (Fairy Tales, Told for Children). The story follows the adventures of a young mermaid named Ariel who dreams of living on land and marrying a human prince.
Disney's remake of The Little Mermaid is full of joy that has won over the hearts of audiences. The Disney's version adds its own charm and musical elements to the original tale. The movie is filled with quotes, thanks to its enchanting story and memorable characters. From the wise words of Sebastian the crab to the heartfelt musings of Ariel, these quotes continue to resonate with viewers of all ages.
Dive into the depths of Ariel's adventurous journey, as we bring you the most memorable lines from this beloved Disney classic. Enjoy these popular quotes from The Little Mermaid (2023) by your favorite characters!
Best Movie Quotes From The Little Mermaid (2023)
I'm sixteen years old, and I'm tired of being treated like a child. – Ariel
I don't see how a world that makes such wonderful things could be so bad. – Ariel
I've never seen a human this close before. – Ariel
I don't know when, I don't know how, but I know something's starting right now. – Ariel
What would I pay to spend a day warm on the sand? – Ariel
Have you ever seen something so wonderful in your entire life? – Ariel
Watch and you'll see, someday I'll be part of your world. – Ariel
The seaweed is always greener in somebody else's lake. – Sebastian
Life's full of tough choices, isn't it? – Ursula
So long, lover boy! – Ursula
The waves obey my every whim! – Ursula
So much for true love! – Ursula
Well, it's time Ursula took matters into her own tentacles! – Ursula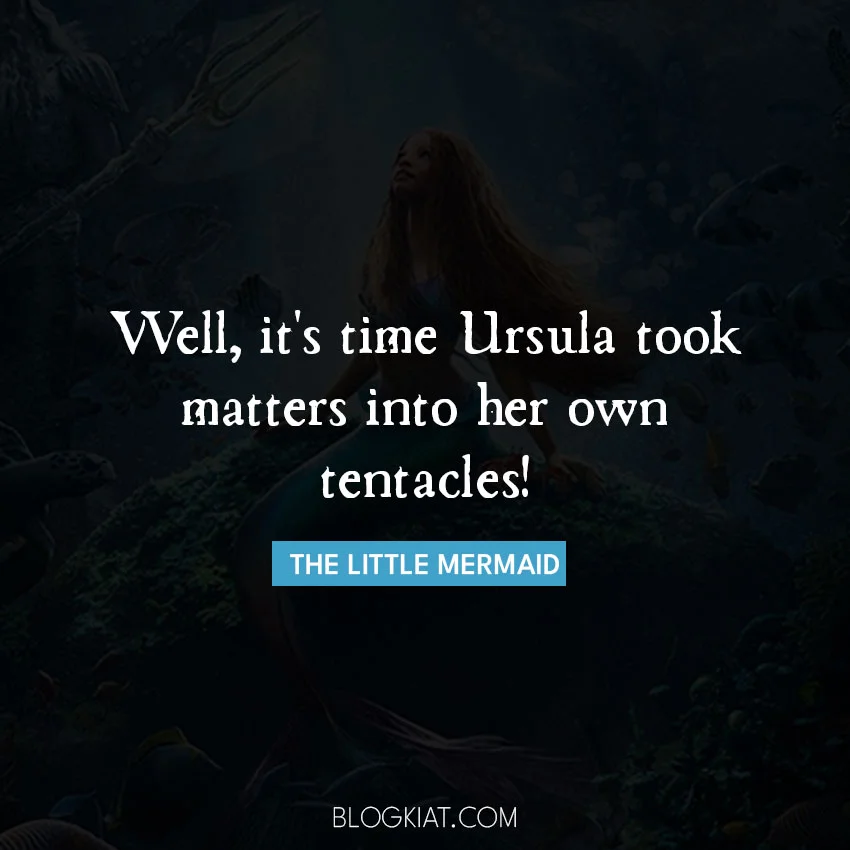 Babies! My poor little poopsies. – Ursula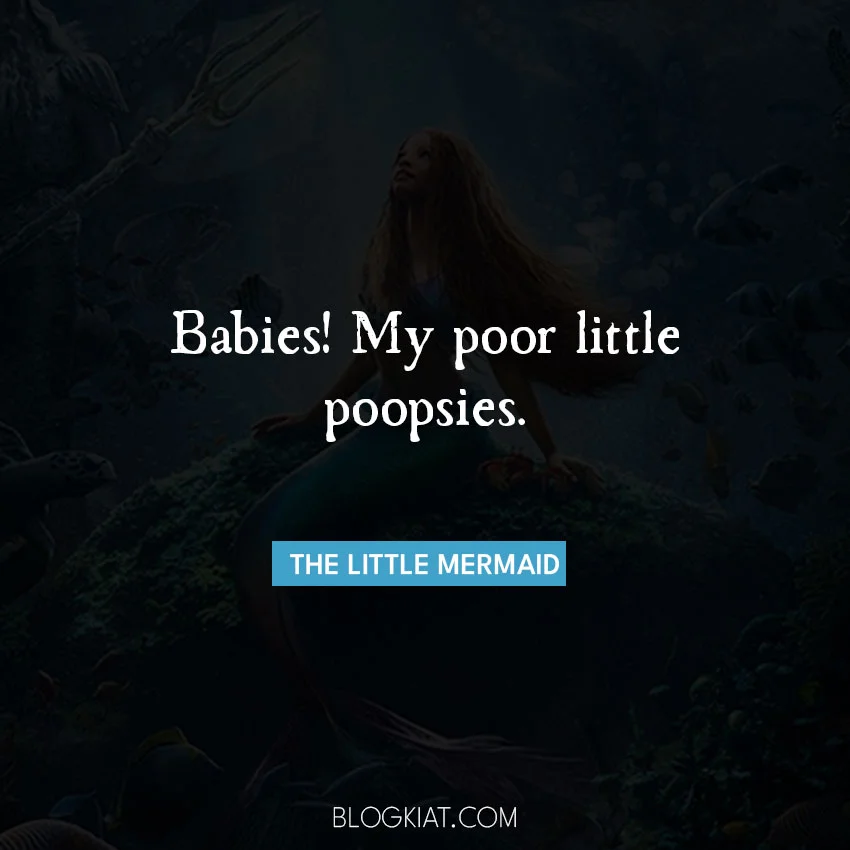 We mustn't lurk in doorways. It's rude. – Ursula
You can't get something for nothing, you know. – Ursula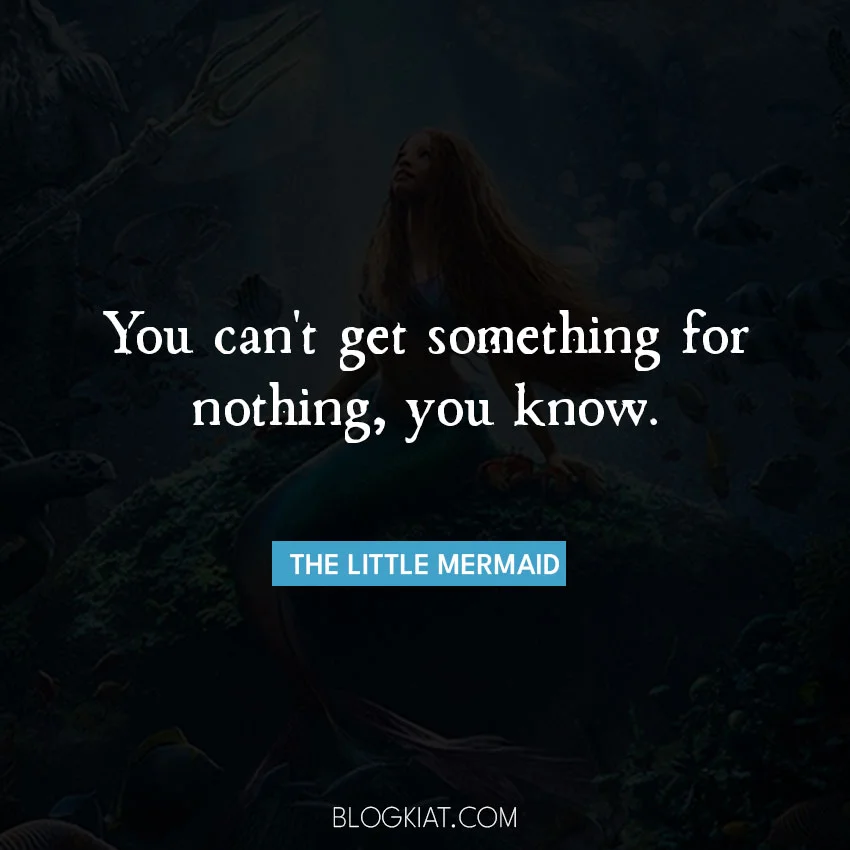 No more talking, singing. Zip! – Ursula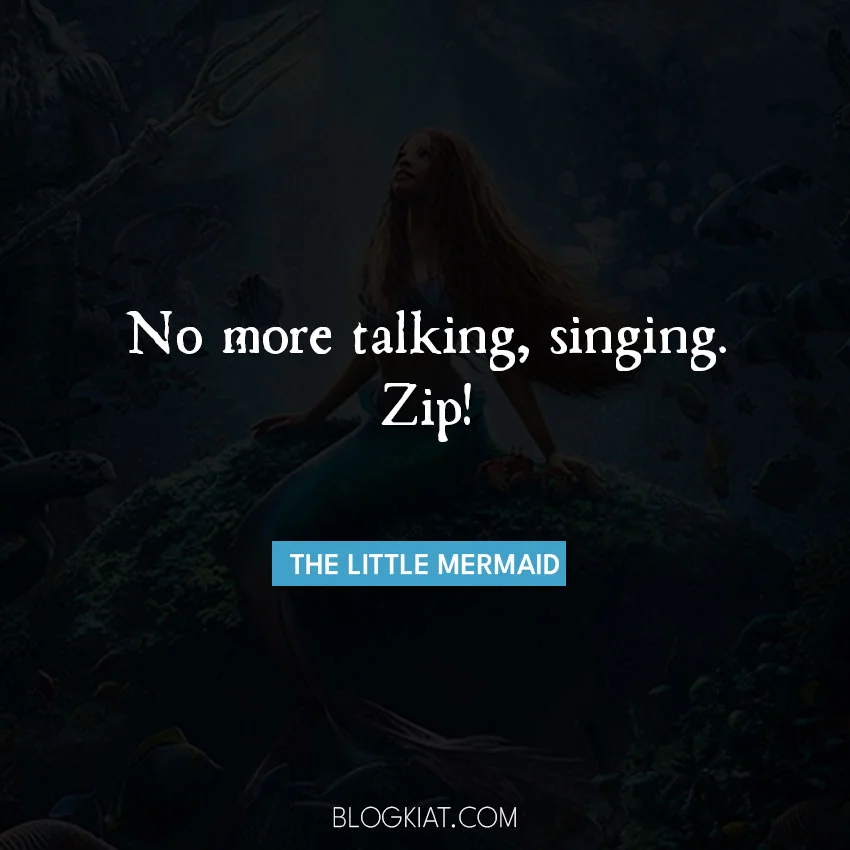 Poor unfortunate souls! – Ursula
What more can one crustacean do? – Sebastian
Teenagers. They think they know everything. You give them an inch, they swim all over you. – Sebastian
Boy, what a soft shell I'm turning out to be. – Sebastian
The human world, it's a mess. – Sebastian
Geez, man. I'm surrounded by amateurs. – Sebastian
This has got to be, without a doubt, the single most humiliating day of my life. – Sebastian
You gotta bat your eyes, like this. – Sebastian
Disclaimer: All quotes credits goes to the respective writers/authors and full credits goes to them. We don't own any copyrights we have curated from various sources. Background image credits used in the posters.