45 Comfort Zone Quotes That Will Inspire You to Live Best
Do you feel locked in to your comfort zone? Do you want to lead a more happy life? Then you need to read these 45 comfort zone quotes!
It's OK for a while to stay in comfort zone for feeling good. When people are in their comfort zone, they keep doing familiar things that they are good at.
Leaving your comfort zone might be difficult, but it can also be very satisfying. Over time, you'll find that your comfort zone expands, leading to a more fulfilling and exciting life. There are many benefits to stepping outside of your comfort zone. It can help you to learn and grow, to develop new skills, and to meet new people.
So in this post we will explore 45 best comfort zone quotes and the importance of pushing beyond them.
Best quotes about comfort zone
"Life begins at the end of your comfort zone." – Neale Donald Walsch
"The only limits in life are the ones you make." – Les Brown
"Don't be afraid to give up the good to go for the great." – John D. Rockefeller
"If you want something you've never had, you must be willing to do something you've never done." – Thomas Jefferson
"Success is on the other side of fear." – Jack Canfield
"The biggest risk in life is not taking any risks." – Mark Zuckerberg
"Comfort zones are where dreams go to die." – Roy T. Bennett
"A ship is safe in harbor, but that's not what ships are for." – William G.T. Shedd
"Your life does not get better by chance, it gets better by change." – Jim Rohn
"The only way to achieve the impossible is to believe it is possible." – Charles Kingsleigh (Alice in Wonderland)
"The comfort zone is a psychological state, not a physical place." – Denis Waitley
Quotes about stepping out of your comfort zone
"The more you do, the more you can do." – Amelia Earhart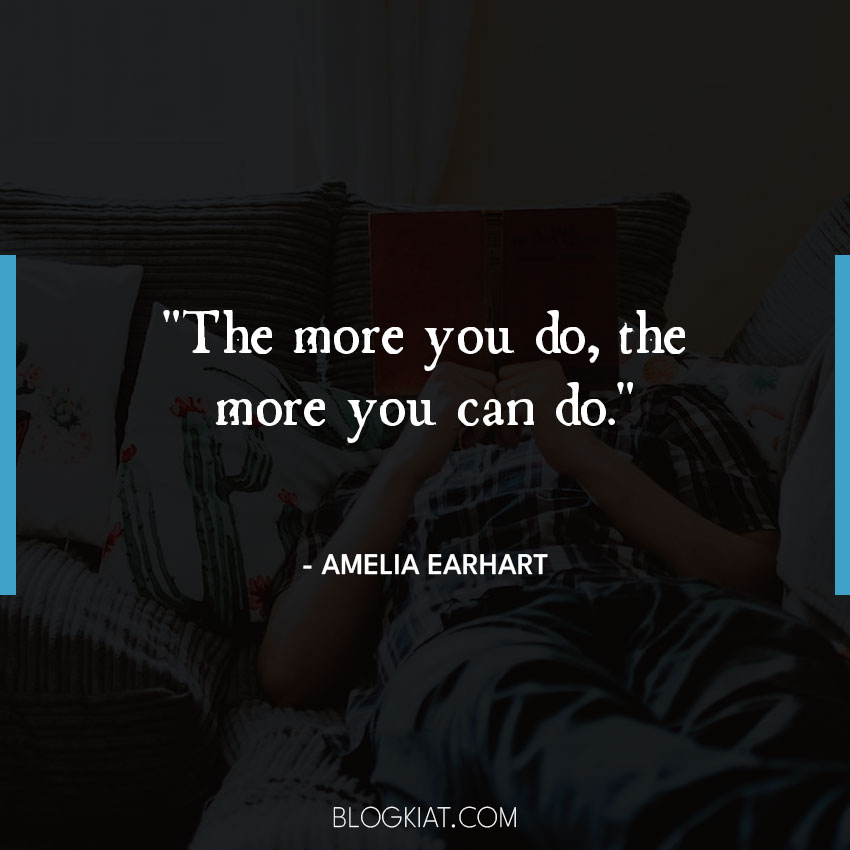 "Progress always involves risk; you can't steal second base and keep your foot on first." – Frederick Wilcox
"You miss 100% of the shots you don't take." – Wayne Gretzky
"Life is either a daring adventure or nothing at all." – Helen Keller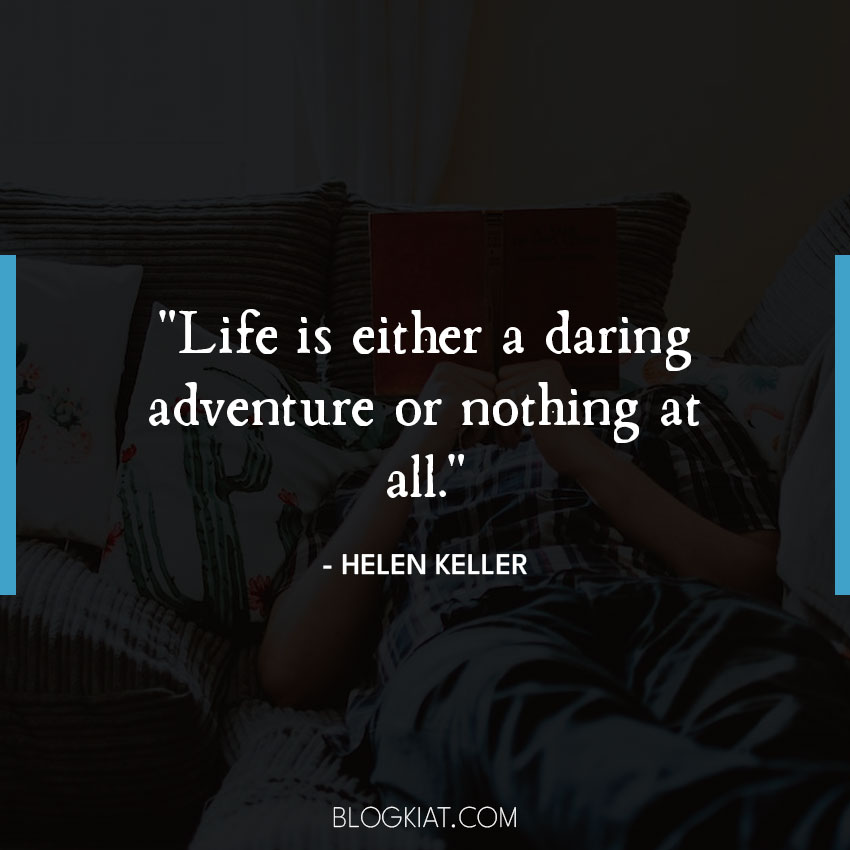 "Your comfort zone is a place where you keep yourself in a self-illusion and nothing can grow there." – Stephen Covey
"Action may not always bring happiness, but there is no happiness without action." – William James
"Do one thing every day that scares you." – Eleanor Roosevelt
"You can never cross the ocean unless you have the courage to lose sight of the shore." – Christopher Columbus
"Get comfortable with being uncomfortable!" – Jillian Michaels
"Courage is resistance to fear, mastery of fear – not absence of fear." – Mark Twain
Comfort zone quotes
"Your comfort zone is a beautiful place, but nothing ever grows there." – Unknown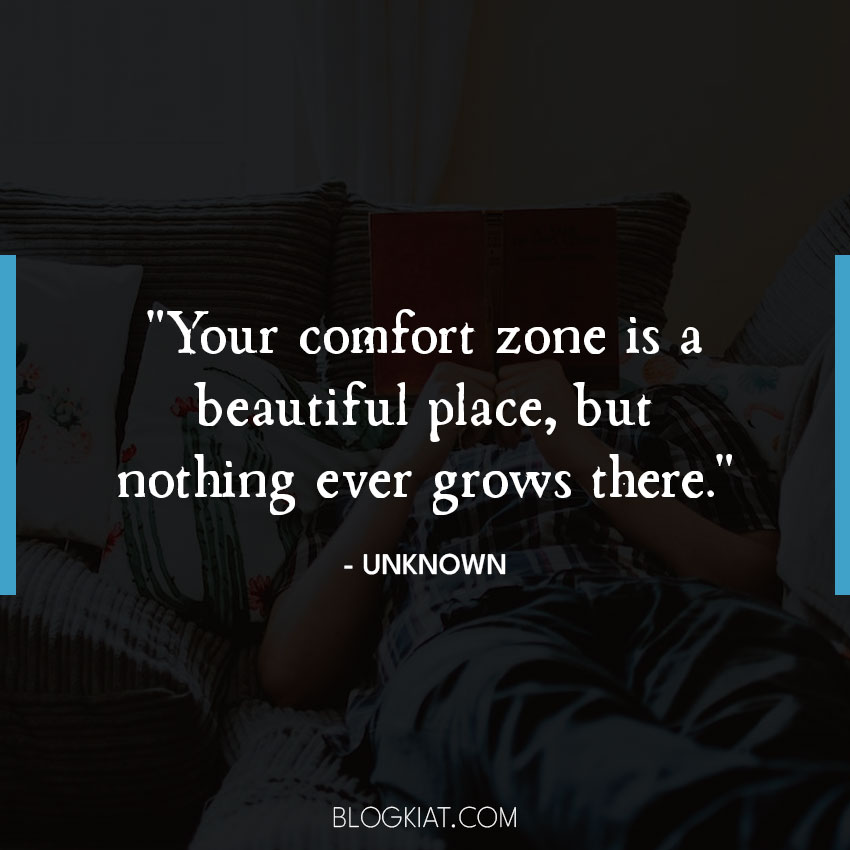 "Comfort zones are for couch potatoes." – Richie Norton
"The comfort zone is where you believe in the illusion of safety." – Maxime Lagacé
"Fear is temporary. Regret is forever." – Unknown
"If it doesn't challenge you, it won't change you." – Fred DeVito
"Life is too short to be lived in the shadows of fear." – Unknown
"Comfort is the enemy of achievement." – Farrah Gray
"The real voyage of discovery consists not in seeking new landscapes, but in having new eyes." – Marcel Proust
"Don't wait for the 'perfect' moment. Take the moment and make it 'perfect'." – Unknown
"The only thing standing between you and your goal is the story you keep telling yourself as to why you can't achieve it." – Jordan Belfort
"Don't confuse comfort with happiness." – Dean Karnazes
"Success is not final, failure is not fatal: It is the courage to continue that counts." – Winston Churchill
"Everything you've ever wanted is on the other side of fear." – George Addair
"You can't expect to achieve new goals or move beyond your present circumstances unless you change." – Les Brown
"Leap, and the net will appear." – John Burroughs
"Don't be afraid to take a big step if one is indicated. You can't cross a chasm in two small jumps." – David Lloyd George
"When you become comfortable with uncertainty, infinite possibilities open up in your life." – Eckhart Tolle
"In order to succeed, we must first believe that we can." – Nikos Kazantzakis
"If you are not willing to risk the unusual, you will have to settle for the ordinary." – Jim Rohn
"Life is about accepting the challenges along the way, choosing to keep moving forward, and savoring the journey." – Roy T. Bennett
"Success is not in what you have, but who you are." – Bo Bennett
"Don't worry about failures, worry about the chances you miss when you don't even try." – Jack Canfield
"The comfort zone is the great enemy to creativity." – Dan Stevens
"If you want to achieve greatness, stop asking for permission." – Eddie Colla
"Failure is the key to success; each mistake teaches us something." – Morihei Ueshiba
"If you remain in your comfort zone you will not go any further." – Catherine Pulsifer
Disclaimer: All quotes credits goes to the respective writers/authors and full credits goes to them. We don't own any copyrights we have curated from various sources.