Top 10 Stephen Hawking Quotes
Stephen Hawking will be lauded as a brilliant and visionary scientist who made remarkable contribution in the sphere of modern Physics and Cosmology. He was the most creative genius among modern scientists and on par with Albert Einstein.
What makes his achievements so incredible is that all these came despite the severe physical handicap that he suffered over a long period of his active and brilliant life.
In this article explore top 10 motivational Stephen Hawking quotes for your motivation. Know more about him.
Top 10 Stephen Hawking Quotes:
There is no unique picture of reality. – Stephen Hawking
Work gives you meaning and purpose and life is empty without it. – Stephen Hawking
Science is not only a disciple of reason but, also, one of romance and passion. – Stephen Hawking
Scientists have become the bearers of the torch of discovery in our quest for knowledge. – Stephen Hawking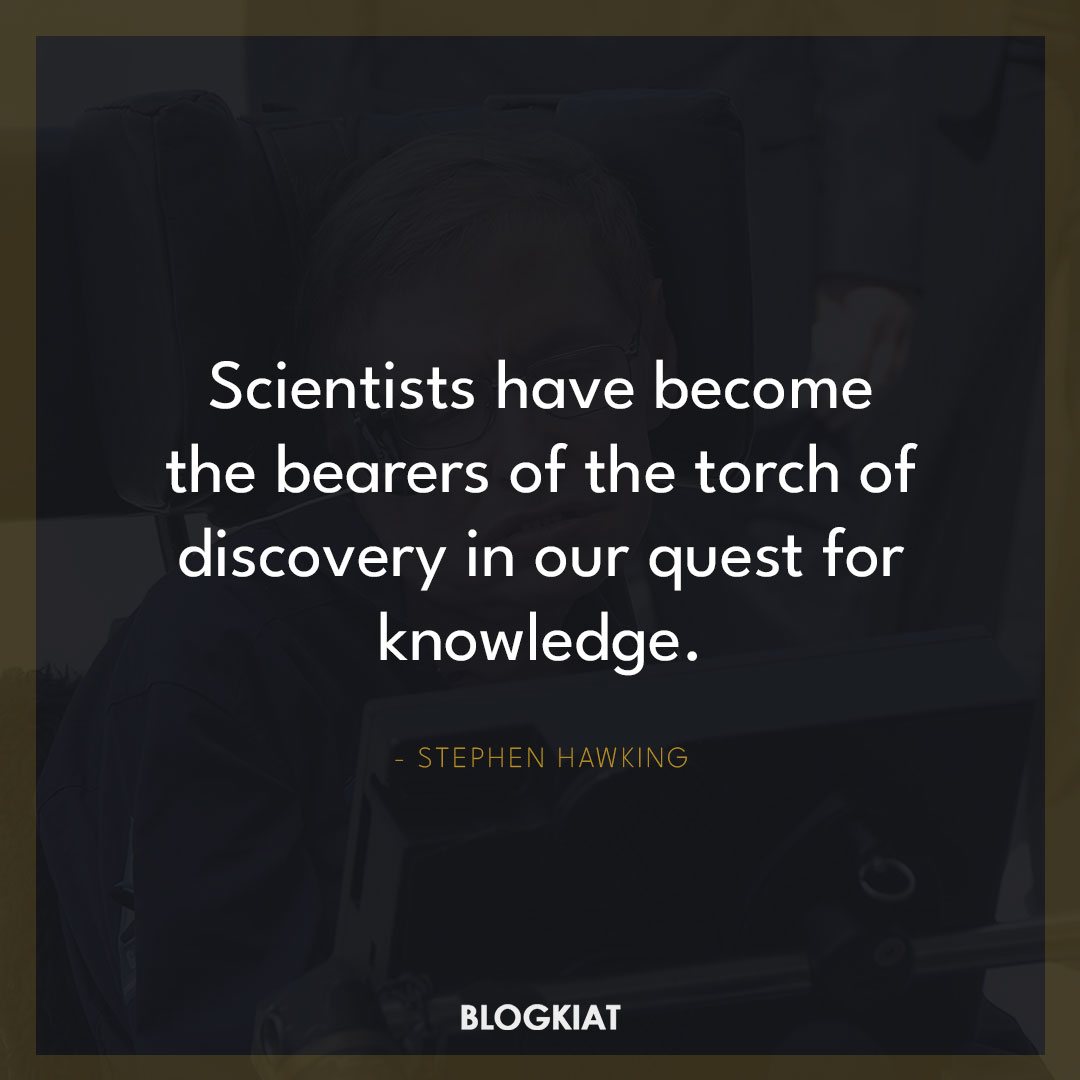 I was not a good student. I did not spend much time at college; I was too busy enjoying myself. – Stephen Hawking
However difficult life may seem, there is always something you can do and succeed at. – Stephen Hawking
We are all now connected by the Internet, like neurons in a giant brain. – Stephen Hawking
Intelligence is the ability to adapt to change. – Stephen Hawking
People won't have time for you if you are always angry or complaining. – Stephen Hawking
Look up at the stars and not down at your feet. Try to make sense of what you see, and wonder about what makes the universe exist. Be curious. – Stephen Hawking
Disclaimer: All quotes credits goes to the respective writers/authors and full credits goes to them. We don't own any copyrights we have curated from various sources.