25+ Best Empowering Quotes For Female Entrepreneurs
Often Entrepreneurship is considered to be a tough call to take for anyone and when it comes to Women as Entrepreneurs it is not the first thought that would strike anybody. To be an entrepreneur needs strong determination, financial backing, good connections, and a lot of strategic thinking to make things happen.
Female entrepreneurs make their mark in this competitive business world, it is important to find inspiration and motivation to keep you pushing forward and which is why we have brought the best inspirational quotes for female entrepreneurs in our article.
These quotes aim to help women develop the confidence they need through the words of other women entrepreneurs who have made it big and are successful icons today.
Inspirational Quotes From Female Entrepreneurs
I want every little girl who's been told she's bossy to be told again she has leadership skills.  – Sheryl Sandberg, COO at Facebook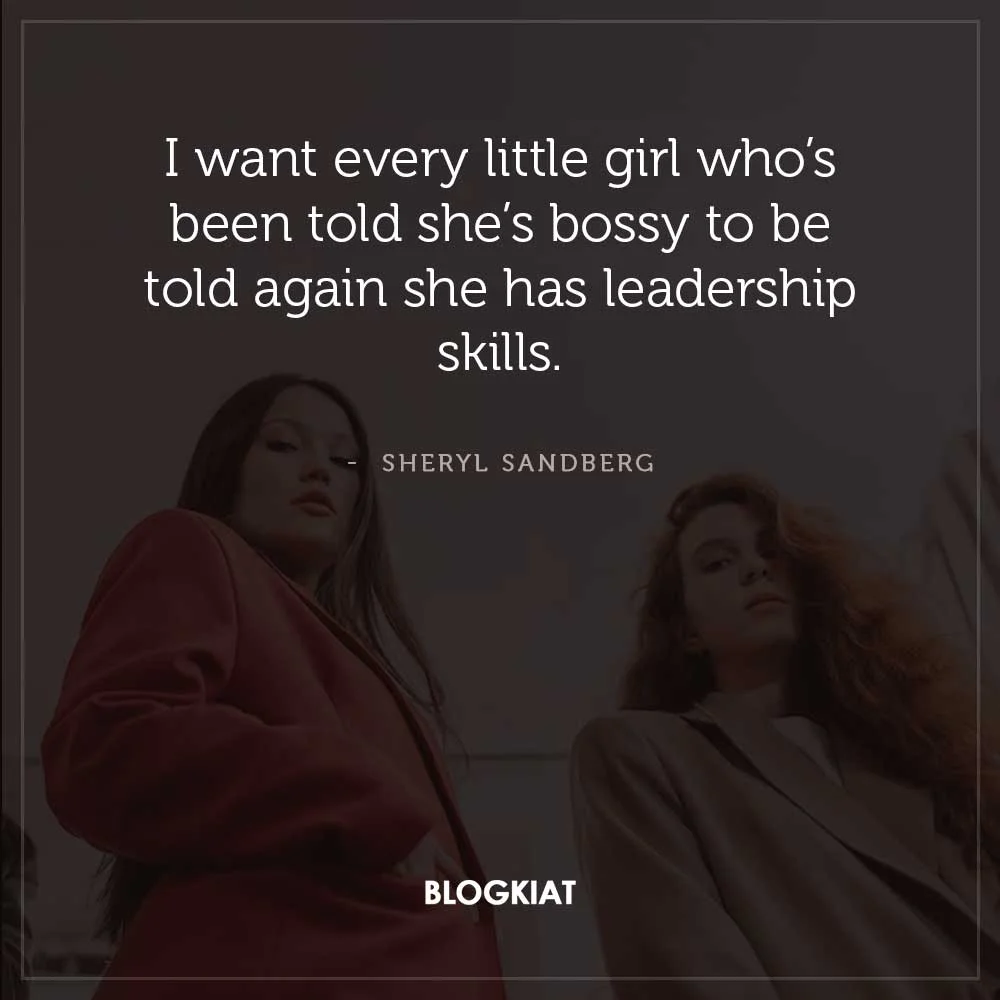 Entrepreneurship is the last refuge of the troublemaking individual. – Natalie Clifford Barney
It was a risk. I had my husband and I was pregnant with my oldest son. But I don't look at risk the way other people do. When you're an entrepreneur, you have to go in feeling like you're going to be successful. – Lillian Vernon, founder, Lillian Vernon Corporation.
Success doesn't come from what you do occasionally. It comes from what you do consistently. – Marie Forleo, Entrepreneur, Writer and Philanthropist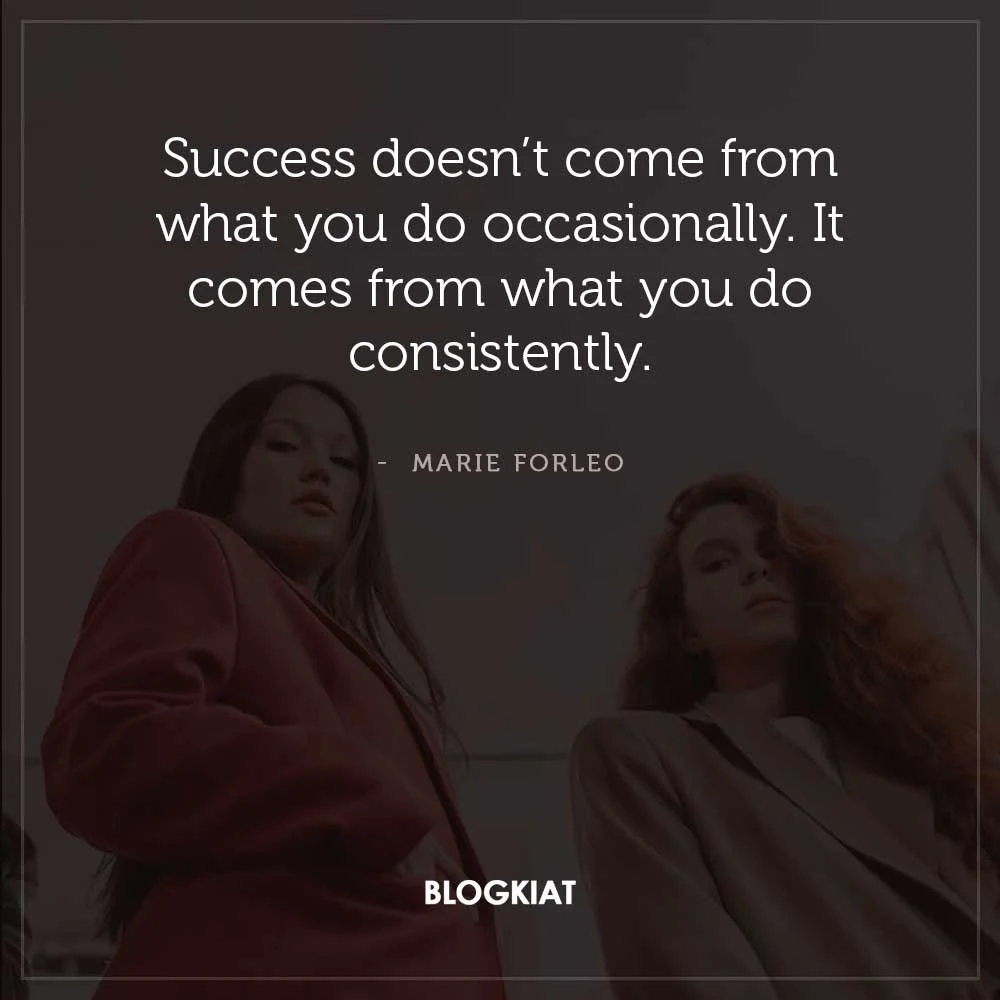 Courage doesn't always roar. Sometimes courage is the quiet voice at the end of the day saying, I will try again tomorrow. – Mary Anne Radmacher
The key to success is to start before you are ready. – Marie Forleo
Stay on your game and keep going for your dreams. The World needs that special gift that only you have. – Marie Forleo, Entrepreneur, Writer and Philanthropist
People respond well to those that are sure of what they want. – Anna Wintour, editor-in-Chief, American Vogue
So often people are working hard at the wrong thing. Working on the right thing is probably more important than working hard. – Caterina Fake, Co-founder, Flickr
Surround yourself with a trusted and loyal team. It makes all the difference. — Alison Pincus, co-founder, One Kings Lane
I know society says you should be a certain way, but I think [you should] stop and look at what is your natural way of being who you are. – Ari Horie, founder, Women's StartUp Lab
Nothing will work unless you do. – Maya Angelou
I never dreamed about success. I worked for it.- Estee Lauder
You gain strength, courage and confidence by every experience in which you really stop to look fear in the face. You are able to say to yourself, I lived through this horror. I can take the next thing that comes along. You must do the thing you think you cannot do. – Eleanor Roosevelt
Nobody talks about entrepreneurship as a survival, but that's exactly what it is and what nurtures creative thinking. Running that first shop taught me business is not financial science; it's about trading: buying and selling. – Anita Roddick, founder of The Body Shop
The most courageous act is still to think for yourself. Aloud. – Coco Chanel
You will be defined not just by what you achieve, but by how you survive. – Sheryl Sandberg
A woman with a voice is by definition a strong woman. But the search to find that voice can be remarkably difficult. – Melinda Gates
You're not in competition with other women. You're in competition with everyone. – Tina Fey
You never lose in business, either you win or you learn. – Melinda Emerson
You only live once but if you do it right, once is enough. – Mae West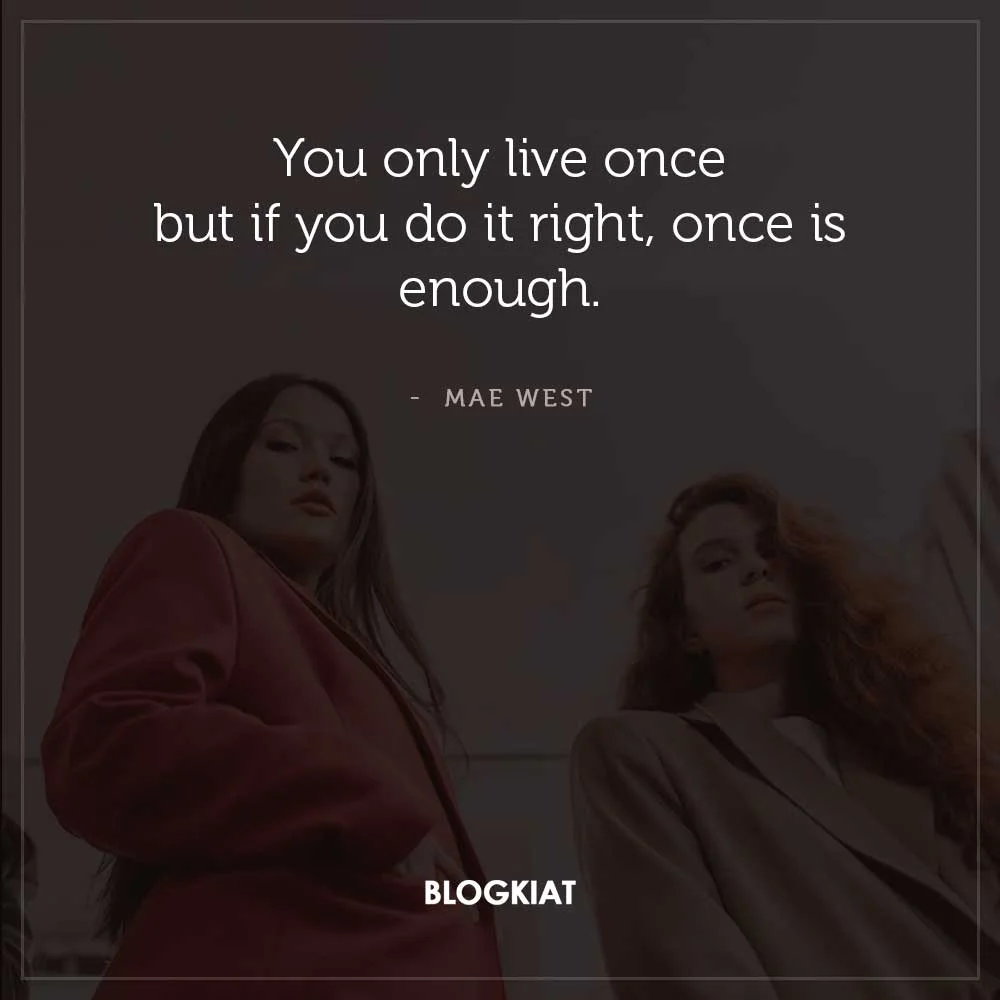 If people are doubting how far you can go, go so far that you can't hear them anymore. – Michelle Ruiz, President and CEO of Ruiz Strategies
People don't take opportunities because the timing is bad, the financial side unsecure. Too many people are overanalyzing. Sometimes you just have to go for it. -Michelle Zatlyn, Co-founder of CloudFlare
Women are the largest untapped reservoir of talent in the World. – Hillary Clinton
Invite people into your life that don't look or think like you. – Mellody Hobson, president of Ariel Investments.
Expect the unexpected, and whenever possible, be the unexpected. – Lynda Barry
Starting a small business has been one of the best choices I ever made. – Rawa
The thing women have yet to learn is nobody gives you power. You just take it. – Roseanne Barr
Perseverance is failing nineteen times and succeeding the twentieth. – Julie Andrews
A lot of people are afraid to say what they want. That's why they don't get what they want. – Madonna
Also Read: Best Inspirational Quotes For Women
Disclaimer: All quotes credits goes to the respective writers/authors and full credits goes to them. We don't own any copyrights we have curated from various sources.