50 Best Quotes On Challenges That Empower
Explore best quotes on challenges to inspire you to embrace difficulties, and learn from your mistakes.
Life is an unpredictable journey filled with twists, turns, and challenges. Facing challenges is an inherent part of life. Whether we like it or not, challenges come our way and push us to our limits.
However, these challenges also hold immense power to empower us and drive us towards personal growth and success. You can become who you are or not.
So, let these quotes about challenges motivate you to reach your full potential. Never quit.
Inspirational Quotes On Challenges
"In the middle of every difficulty lies opportunity." – Albert Einstein
"The greater the obstacle, the more glory in overcoming it." – Molière
"Challenges are what make life interesting; overcoming them is what makes life meaningful." – Joshua J. Marine
"The only way to do great work is to love what you do." – Steve Jobs
"Life's challenges are not supposed to paralyze you; they're supposed to help you discover who you are." – Bernice Johnson Reagon
"You may encounter many defeats, but you must not be defeated." – Maya Angelou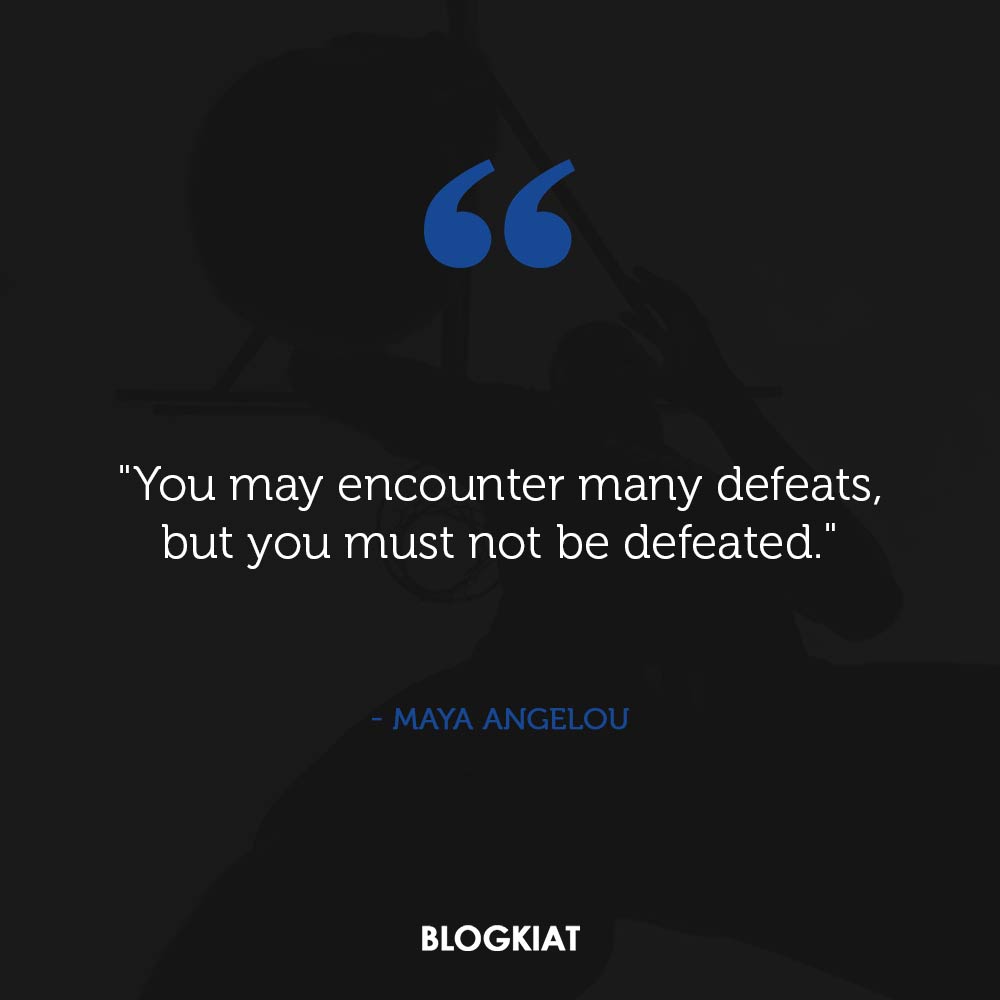 "Don't watch the clock; do what it does. Keep going." – Sam Levenson
"Strength does not come from winning. Your struggles develop your strengths. When you go through hardships and decide not to surrender, that is strength." – Arnold Schwarzenegger
"When everything seems to be going against you, remember that the airplane takes off against the wind, not with it." – Henry Ford
"The only thing that overcomes hard luck is hard work." – Harry Golden
"Obstacles don't have to stop you. If you run into a wall, don't turn around and give up. Figure out how to climb it, go through it, or work around it." – Michael Jordan
"I find that the harder I work, the more luck I seem to have." – Thomas Jefferson
"The harder the conflict, the more glorious the triumph." – Thomas Paine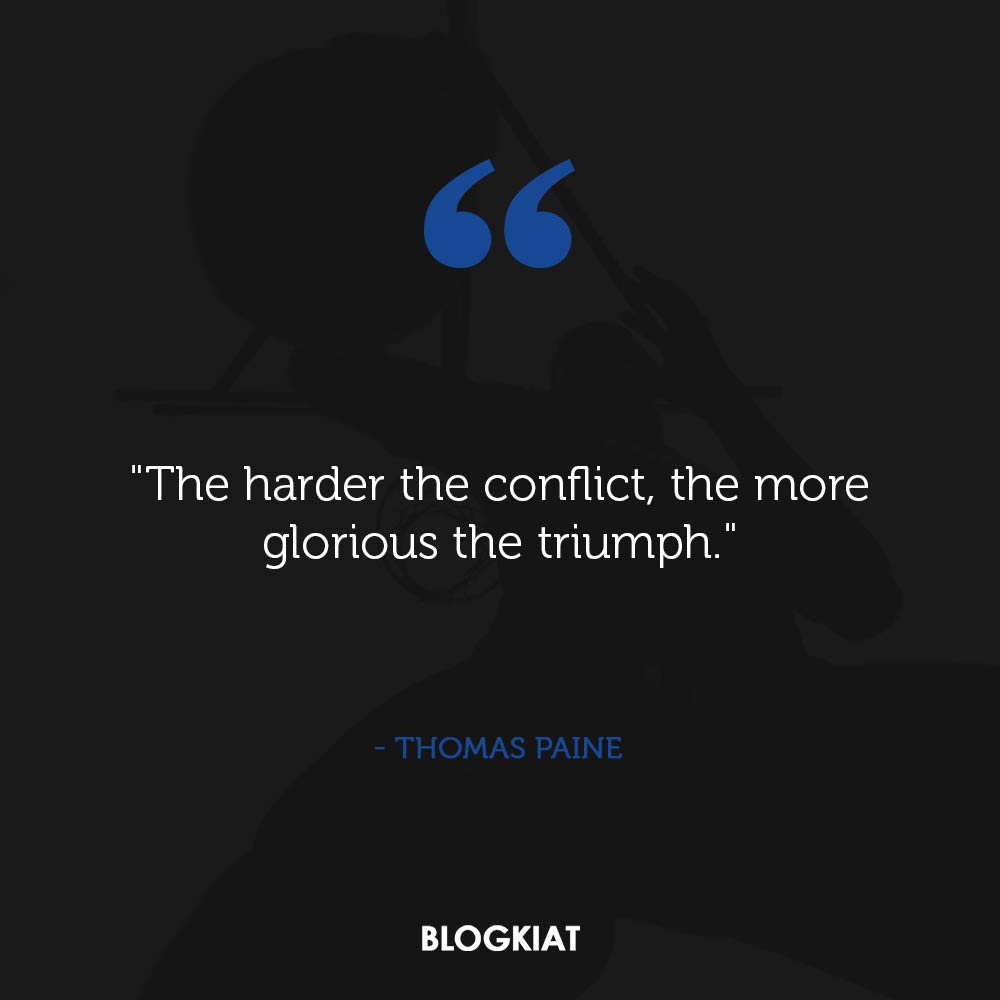 "A smooth sea never made a skilled sailor." – Franklin D. Roosevelt
"It always seems impossible until it is done." – Nelson Mandela
"The best way to predict the future is to create it." – Peter Drucker
"You are never too old to set another goal or to dream a new dream." – C.S. Lewis
"The greatest glory in living lies not in never falling, but in rising every time we fall." – Nelson Mandela
"Difficulties in life are intended to make us better, not bitter." – Dan Reeves
"Success is not final, failure is not fatal: It is the courage to continue that counts." – Winston Churchill
"Success is not in what you have, but who you are." – Bo Bennett
"It's not about how hard you hit. It's about how hard you can get hit and keep moving forward." – Rocky Balboa
"Adversity is the diamond dust Heaven polishes its jewels with." – Thomas Carlyle
"The only limit to our realization of tomorrow will be our doubts of today." – Franklin D. Roosevelt
"The greatest weapon against stress is our ability to choose one thought over another." – William James
"Success is not the key to happiness. Happiness is the key to success. If you love what you are doing, you will be successful." – Albert Schweitzer
"The only place where success comes before work is in the dictionary." – Vince Lombardi
"Your time is limited, don't waste it living someone else's life." – Steve Jobs
"The future depends on what you do today." – Mahatma Gandhi
"The difference between a stumbling block and a stepping stone is how you use it." – Unknown
"When one door of happiness closes, another opens, but often we look so long at the closed door that we do not see the one that has been opened for us." – Helen Keller
"I can't change the direction of the wind, but I can adjust my sails to always reach my destination." – Jimmy Dean
"To be tested is good. The challenged life may be the best therapist." – Gail Sheehy
"The will to win, the desire to succeed, the urge to reach your full potential… these are the keys that will unlock the door to personal excellence." – Confucius
"Success is walking from failure to failure with no loss of enthusiasm." – Winston Churchill
"There is no education like adversity." – Benjamin Disraeli
"Success is not the result of spontaneous combustion. You must set yourself on fire." – Arnold H. Glasow
"The only person you are destined to become is the person you decide to be." – Ralph Waldo Emerson
"If you fell down yesterday, stand up today." – H.G. Wells
"The pessimist complains about the wind; the optimist expects it to change; the realist adjusts the sails." – William Arthur Ward
"Believe you can and you're halfway there." – Theodore Roosevelt
"Every strike brings me closer to the next home run." – Babe Ruth
"It does not matter how slowly you go as long as you do not stop." – Confucius
"Opportunities don't happen. You create them." – Chris Grosser
"If you want to achieve greatness stop asking for permission." – Anonymous
"You don't have to be great to start, but you have to start to be great." – Zig Ziglar
"Hard times may have held you down, but they will not last forever. When all is said and done, you will be increased." – Joel Osteen
"Keep your face always toward the sunshine—and shadows will fall behind you." – Walt Whitman
"You miss 100% of the shots you don't take." – Wayne Gretzky
"The best revenge is massive success." – Frank Sinatra
Disclaimer: All quotes credits goes to the respective writers/authors and full credits goes to them. We don't own any copyrights we have curated from various sources.
FAQS(Frequently Asked Questions)
1. How can challenges contribute to personal growth?
Challenges can contribute to personal growth by pushing us out of our comfort zones, helping us develop new skills, and teaching us valuable life lessons. They provide opportunities for self-reflection, resilience, and problem-solving abilities.
2. Why is it important to embrace challenges rather than avoid them?
Embracing challenges helps us to grow and learn from our experiences. It allows us to develop resilience, adaptability, and confidence in our abilities.
3. Can challenges lead to success and achievement?
Yes, challenges can lead to success and achievement. Challenges often uncover hidden strengths and capabilities we may not have discovered otherwise.
4. How can quotes on challenges provide motivation and inspiration?
Quotes on challenges offer valuable insights and perspectives from people who have faced and overcome difficulties. They provide motivation and inspiration by reminding us that we are not alone in our struggles and that challenges can be seen as opportunities for growth and empowerment.
5. How can we apply the lessons learned from facing challenges in our daily lives?
Developing a growth mindset is crucial for putting the lessons discovered via overcoming obstacles into practise. This involves keeping an optimistic outlook, being sensitive to new ideas, and facing challenges directly with determination and resolve. By putting these lessons into practise, we can face obstacles in the future with more assurance and flexibility.