50 Inspirational Softball Quotes To Give Your Best
Curious for little extra motivation to take your softball game at the next level, then you are the right place with best inspirational softball quotes.
Softball is a sport similar to baseball that requires dedication, skill, and perseverance which is America's favorite enjoyed by many people. It is a game that tests both physical and mental strength and capture the key elements behind this sport. There are best quotes that can inspire and motivate you to give your best.
In this article, we have gathered best inspirational softball quotes to help you stay focused and driven on the field.
Best Inspirational Softball Quotes
"Go hard every play. You don't want to leave anything behind and regret it years down the road that you didn't give it all when you could have. – Ashley DeBuhr"
"The strongest people aren't always the people who win, but the people who don't give up when they lose. – Unknown"
"You can't always control the circumstances – only how you react to those circumstances; you can always control your attitude and your effort. – Jennie Finch"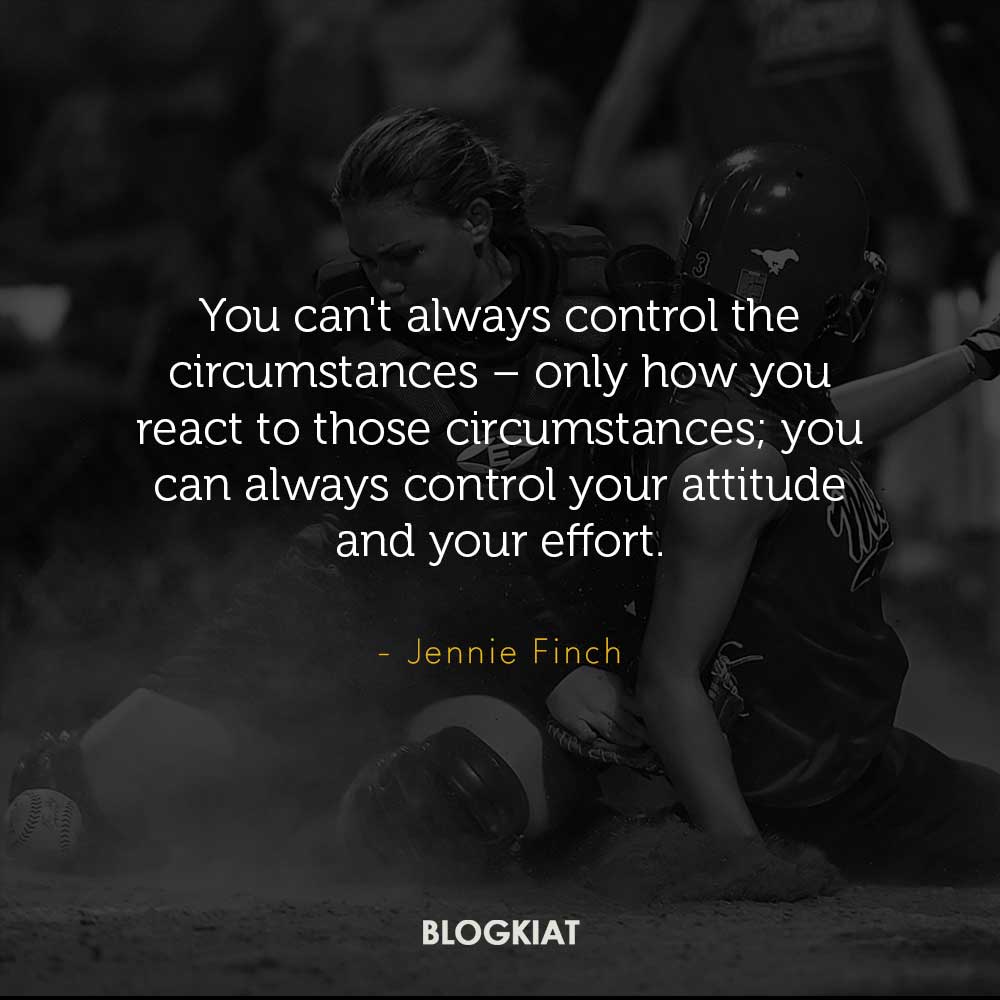 "If you look back at yesterday and think it was a big deal, then you haven't done anything today. – Cat Osterman"
"I think an athlete's mental state is what separates the goods from the greats. – Monica Abbott"
"Softball is a game of failure. You fail 70% of the time. But if you can learn to fail and come back stronger, that's when you'll be successful. – Michele Smith"
"The difference between a good player and a great player is that a great player makes the plays when they're supposed to, and they make the plays when they're not supposed to. – Jessica Mendoza"
"Softball is a game of inches. You have to be willing to do the little things right in order to be successful. – Lisa Fernandez"
"A team is like a family. You have to stick together through thick and thin. – Crystl Bustos"
"Never give up on your dreams. If you work hard enough, anything is possible. – Jennie Finch"
"Believe in yourself and your abilities. You can do anything you set your mind to. – Cat Osterman"
"Never be afraid to fail. Failure is just a stepping stone to success. – Monica Abbott"
"Have fun and enjoy the game. That's what it's all about. – Michele Smith"
"Softball is a great way to stay in shape, make friends, and have fun. – Jessica Mendoza"
"Softball is a life lesson. It teaches you how to work hard, be a good teammate, and never give up. – Lisa Fernandez"
"Softball goals are softball dreams with deadlines. – Unknown"
"Throw your heart over the fence and the ball will go with it. – Unknown"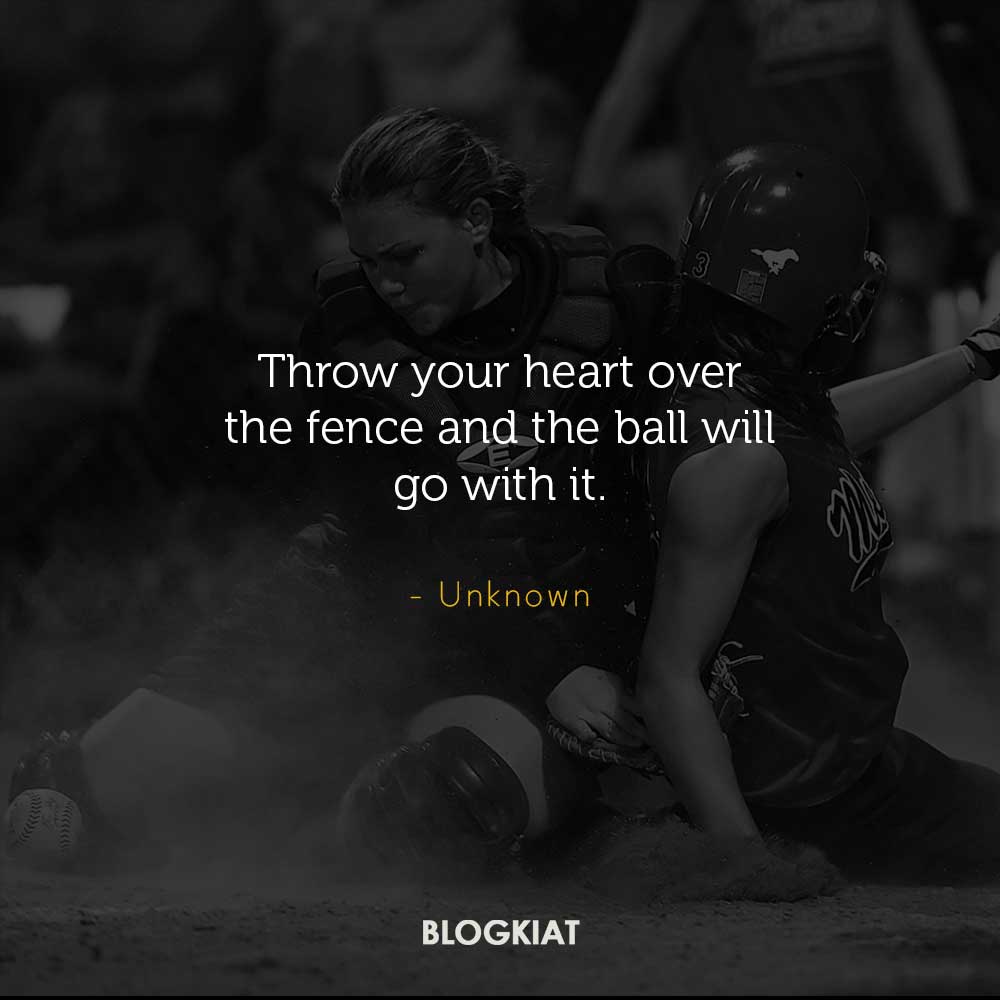 Positive Softball Quotes
"Softball is life with the volume turned up, how loud is your game, crank it up!"
"The softball gods giveth and the softball gods taketh away, but that evens out over the season. – Yvette Girouard"
"I am who I am. I'm going to be who I am. And I'm going to give my all to the game in the way that I do it. – Lonni Alameda"
"Everybody knows that pitching and defense win championships. It's all about defense. It's that way in pretty much every sport. So if we can pitch and play good defense, we'll be in every game. – Mike Candrea"
"There is no place like home base."
"Play the ball; don't let the ball play you."
"Make your competitive juices overcome your excuses."
"I like a little dirt on my diamond."
"Softball gives girls a chance to show the boys how it's really done."
"Real woman have great curves…and fastballs and change-ups."
"Look like a beauty, play like a beast."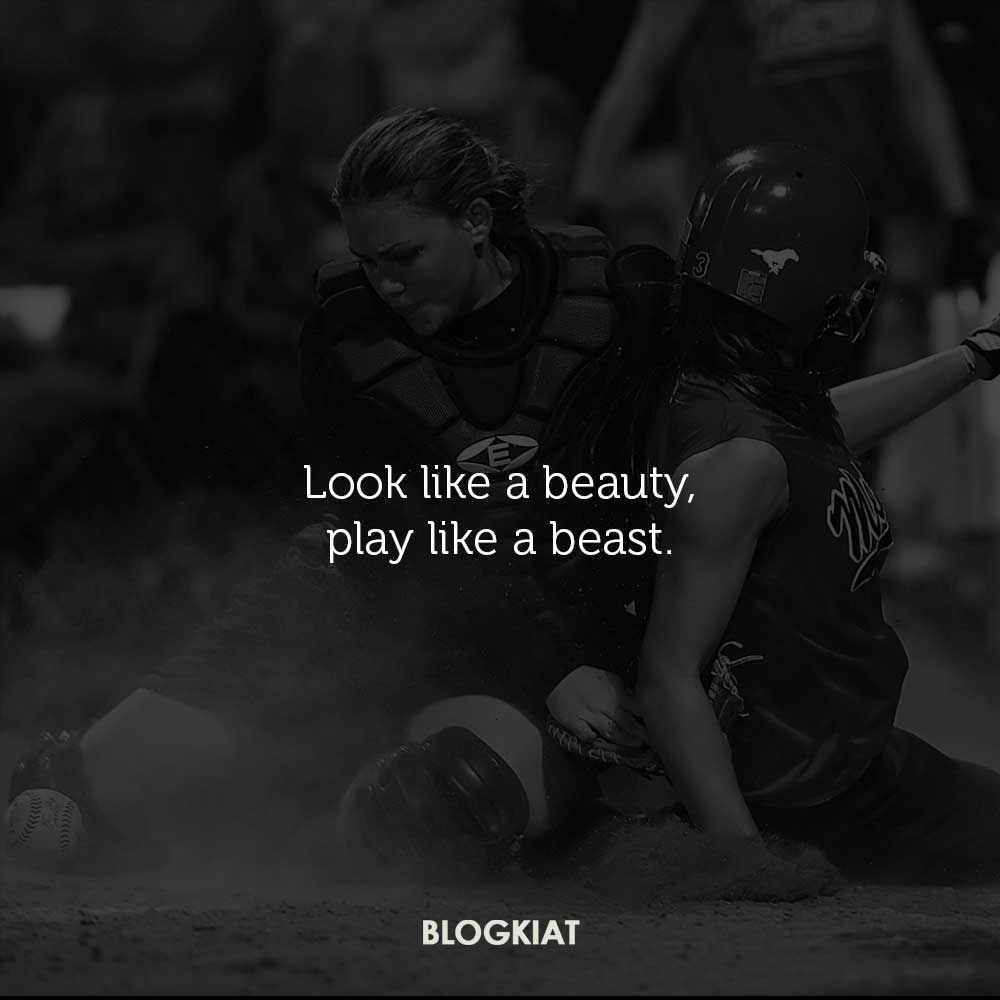 "Don't play for the trophy or the fame. Play for the love of the game."
"If you never lose, then you can never appreciate the victories."
"You can't steal second with one foot on first."
Short Motivational Softball Quotes
"Play hard, play smart, play together."
"Champions are made when no one is watching."
"The only way to win is to never give up."
"Hustle and heart set us apart."
"Keep your head up, eyes forward, and swing for the fences."
"The harder you work, the luckier you get."
"Success is earned, not given."
"Teamwork makes the dream work."
"The only limit is the one you set yourself."
"Believe in yourself and all that you are."
"In the face of adversity, we rise."
"Stay focused, stay hungry, stay humble."
"Sweat, sacrifice, and determination lead to success."
"Winners never quit, and quitters never win."
"Leave it all on the field."
"Play with passion, practice with purpose."
"Strength doesn't come from what you can do; it comes from overcoming the things you once thought you couldn't."
"The difference between ordinary and extraordinary is that little extra."
"Your attitude determines your altitude."
"Play with heart, play with soul, play like there's no tomorrow."
Also check: Thank you coaches messages
Please feel free to share these with your teammate to find out which they found most interesting. Find inspiration to improve as a fastpitch player, for you, your teammates, or for those you coach.
Disclaimer: All quotes credits goes to the respective writers/authors and full credits goes to them. We don't own any copyrights we have curated from various sources.