15 Famous Nicolas Cage Quotes
Nicolas Cage is an iconic American actor, famous for his unique acting skills and personality. From action-packed thrillers to offbeat comedies, he has delivered performances for various viewers with huge fandom. His professional career is filled with fascinating characters with occasional quirks.
While some may admire him as a funny genius, others make fun of his acting. Love him or hate him, we cannot deny that he has left a lasting impression in the movie industry.
His passion for acting has resulted in larger-than-life performances that have become his trademark. In addition to his on-screen appearances, he is well known for his witty and occasionally strange words that capture his love of his work and his take on life.
In this article, we have gathered some of the famous Nicolas Cage Quotes from various sources that reflect his cleverness and personality.
Best Nicolas Cage Quotes
Every great story seems to begin with a snake. – Nicolas Cage
Those who have the ability to take action have the responsibility to take action. – Nicolas Cage
Some things are true whether you believe in them or not. – Nicolas Cage
Don't lose the best thing in your life just because you are not sure. – Nicolas Cage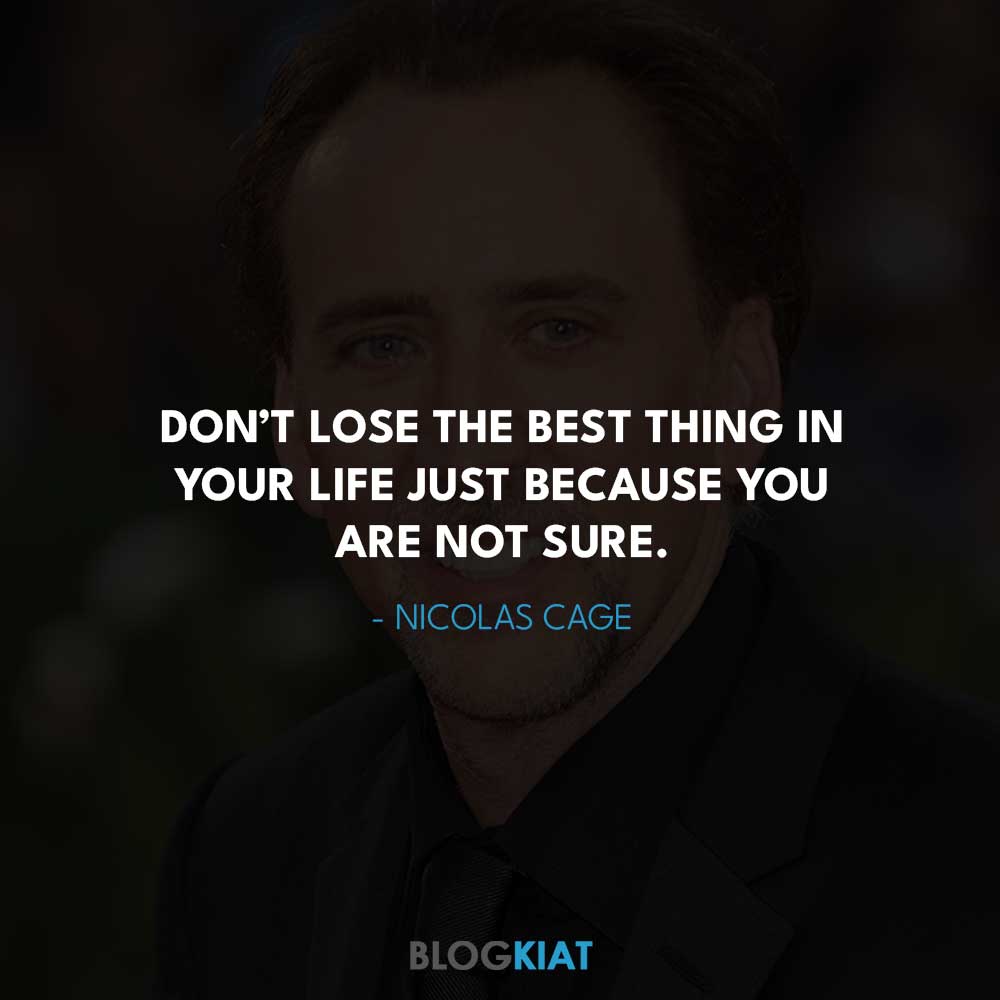 I'm at the point now where I know I'm doing something right when a film gets mixed reviews. – Nicolas Cage
I think what makes people fascinating is conflict, it's drama, it's the human condition. – Nicolas Cage
I am not a demon. I am a lizard, a shark, a heat-seeking panther. – Nicolas Cage
I'm going to steal the Declaration of Independence. – Nicolas Cage
Passion is very important to me. If you stop enjoying things, you've got to look at it, because it can lead to all kinds of depressing scenarios. – Nicolas Cage
Everything we do impacts someone else's life. – Nicolas Cage
Disney has a great tradition of enchanting children and giving them something to behold. – Nicolas Cage
All of my characters have a glint of madness. – Nicolas Cage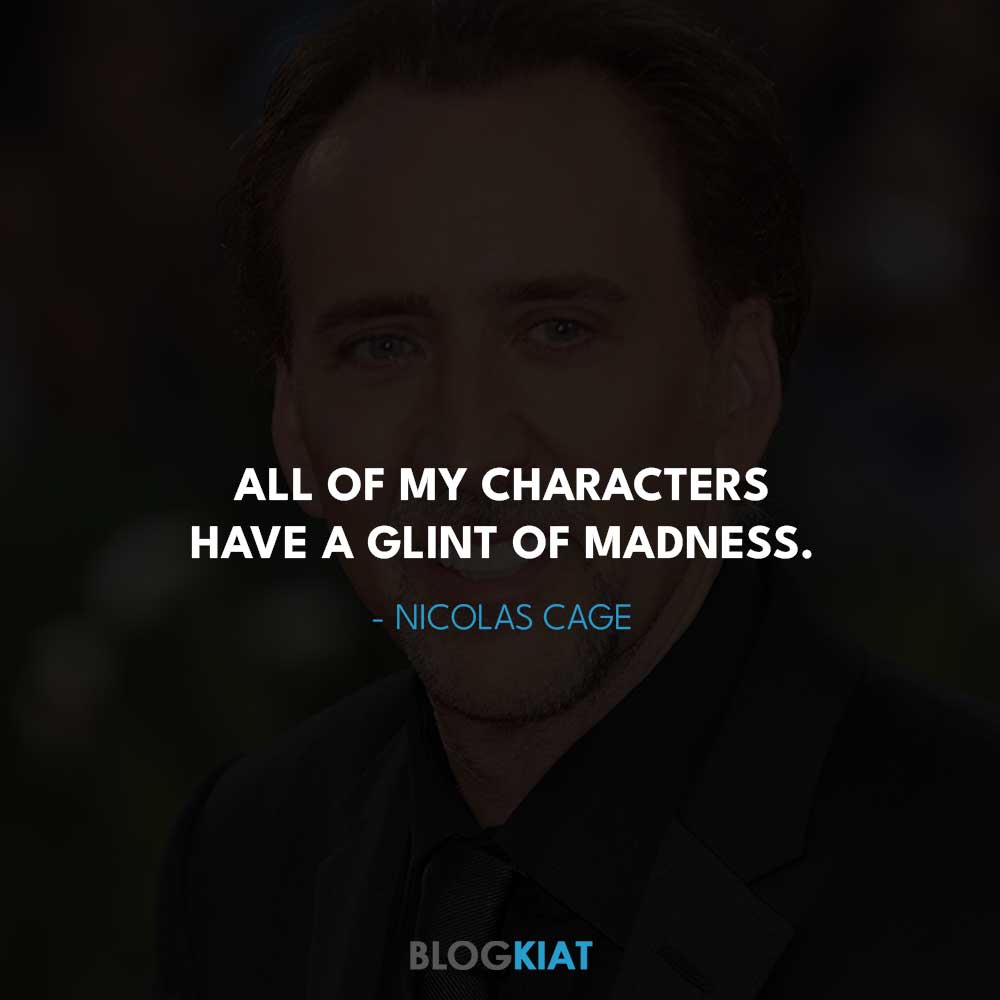 Actors have an opportunity to use storytelling as a way to solve pain. – Nicolas Cage
One of the pluses of getting older is you set some limits. – Nicolas Cage
I wanted to make an image for myself as an outlaw type. A kind of rock 'n' roll sensibility. – Nicolas Cage
Disclaimer: All quotes credits goes to the respective writers/authors and full credits goes to them. We don't own any copyrights we have curated from various sources.