42 Zig Ziglar Quotes on Motivating Yourself
In this article let us explore best quotes from Zig Ziglar to help you stay positive and focused!
Zig Ziglar was a highly engaging and charismatic American motivational speaker. He had a unique ability to inspire and energize audiences with his passionate speeches.
Ziglar truly believed in the power of positive thinking and self-improvement.
Zig Ziglar wrote several famous books during his career. Some of his most well-known and influential books include: "See You at the Top", "Secrets of Closing the Sale", and "Over the Top".
So if you're looking for a dose of inspiration, read these quotes from Zig Ziglar today. You won't be disappointed! These quotes will help you stay positive and focused on your life goals!
Best Zig Ziglar Quotes
"You don't have to be great to start, but you have to start to be great."
"Your attitude, not your aptitude, will determine your altitude."
"Money isn't the most important thing in life, but it's reasonably close to oxygen on the 'gotta have it' scale."
"People often say motivation doesn't last. Well, neither does bathing – that's why we recommend it daily."
"You were born to win, but to be a winner, you must plan to win, prepare to win, and expect to win."
"Lack of direction, not lack of time, is the problem. We all have twenty-four-hour days."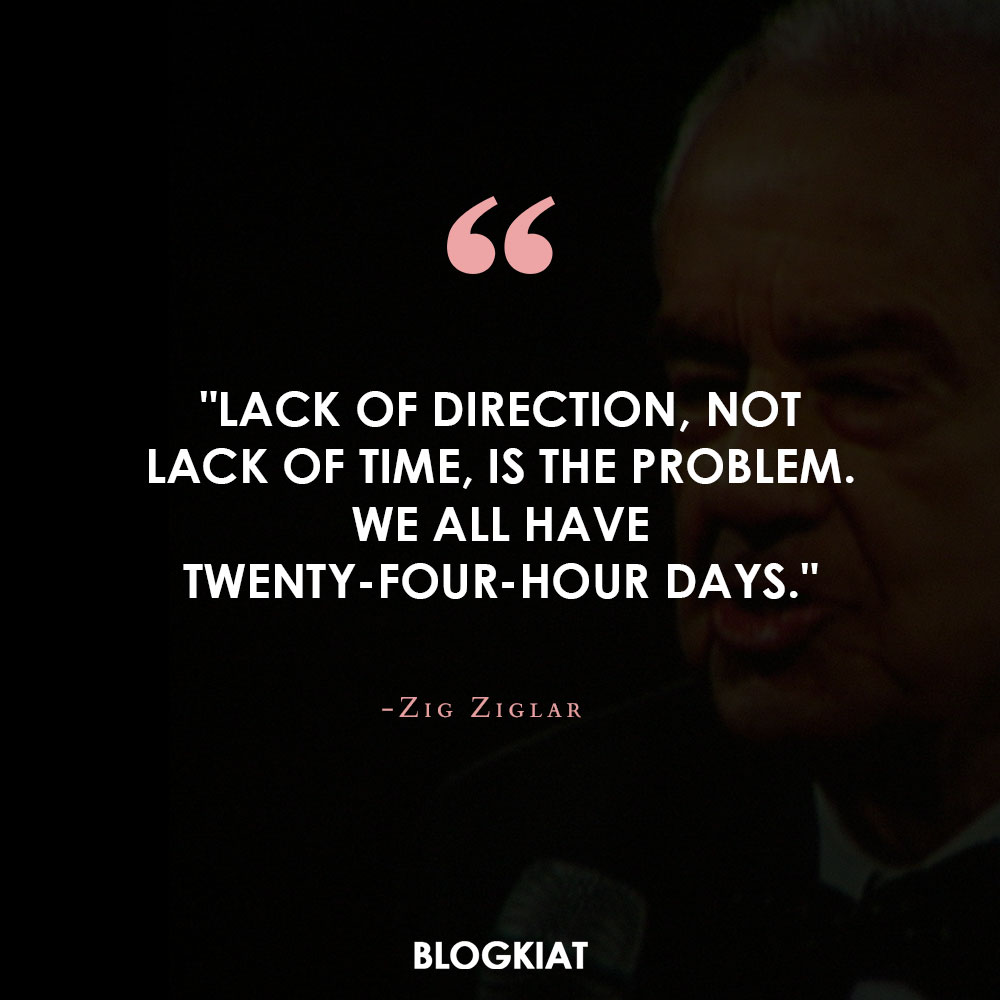 "You are the only one who can use your ability. It is an awesome responsibility."
"You were designed for accomplishment, engineered for success, and endowed with the seeds of greatness."
"If you aim at nothing, you will hit it every time."
"Expect the best. Prepare for the worst. Capitalize on what comes."
"The foundation stones for a balanced success are honesty, character, integrity, faith, love, and loyalty."
"You are what you are and where you are because of what has gone into your mind. You can change what you are and where you are by changing what goes into your mind."
"Your business is never really good or bad 'out there.' Your business is either good or bad right between your own two ears."
"Make today worth remembering."
"Every choice you make has an end result."
"Sometimes adversity is what you need to face in order to become successful."
"Honesty and integrity are absolutely essential for success in life – all areas of life."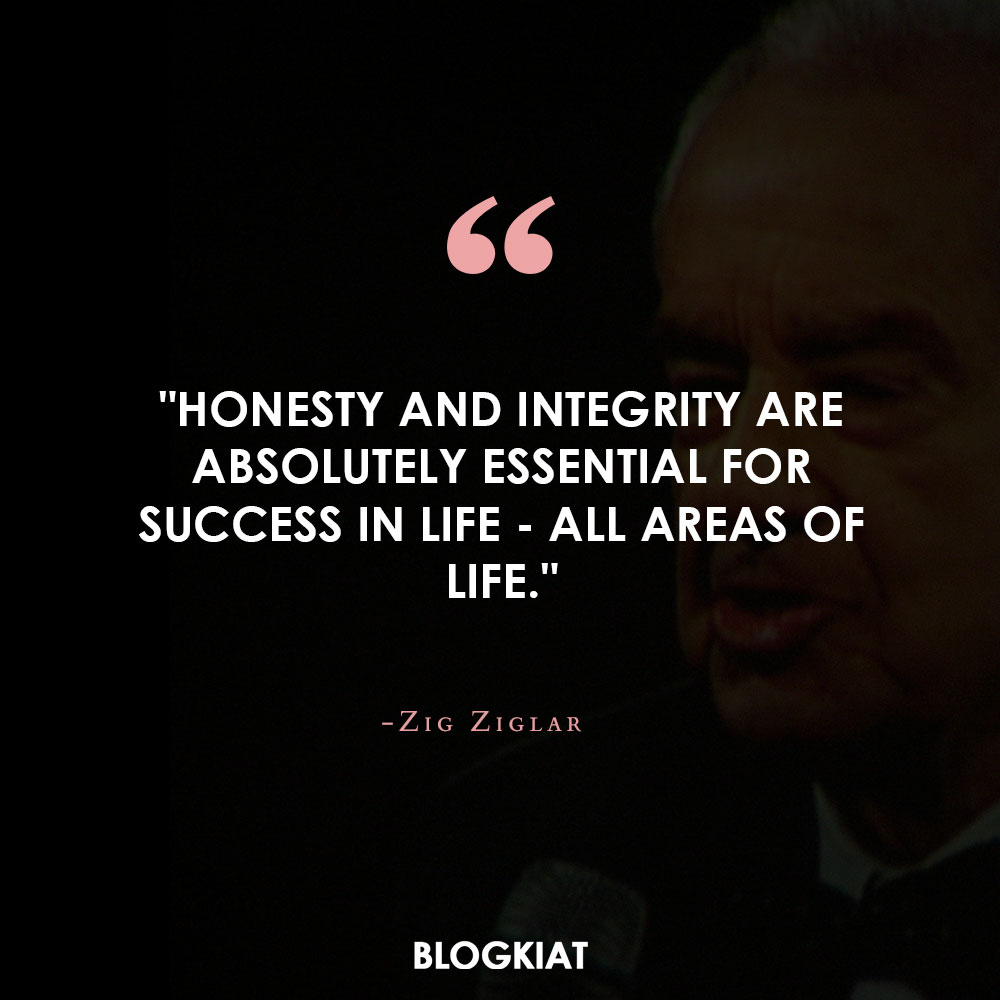 "The more you express gratitude for what you have, the more likely you will have even more to express gratitude for."
"You cannot tailor-make the situations in life, but you can tailor-make the attitudes to fit those situations."
"People don't buy for logical reasons. They buy for emotional reasons."
"Success means doing the best we can with what we have."
"Fear has two meanings: 'Forget Everything And Run' or 'Face Everything And Rise.' The choice is yours."
"You never know when a moment and a few sincere words can have an impact on a life."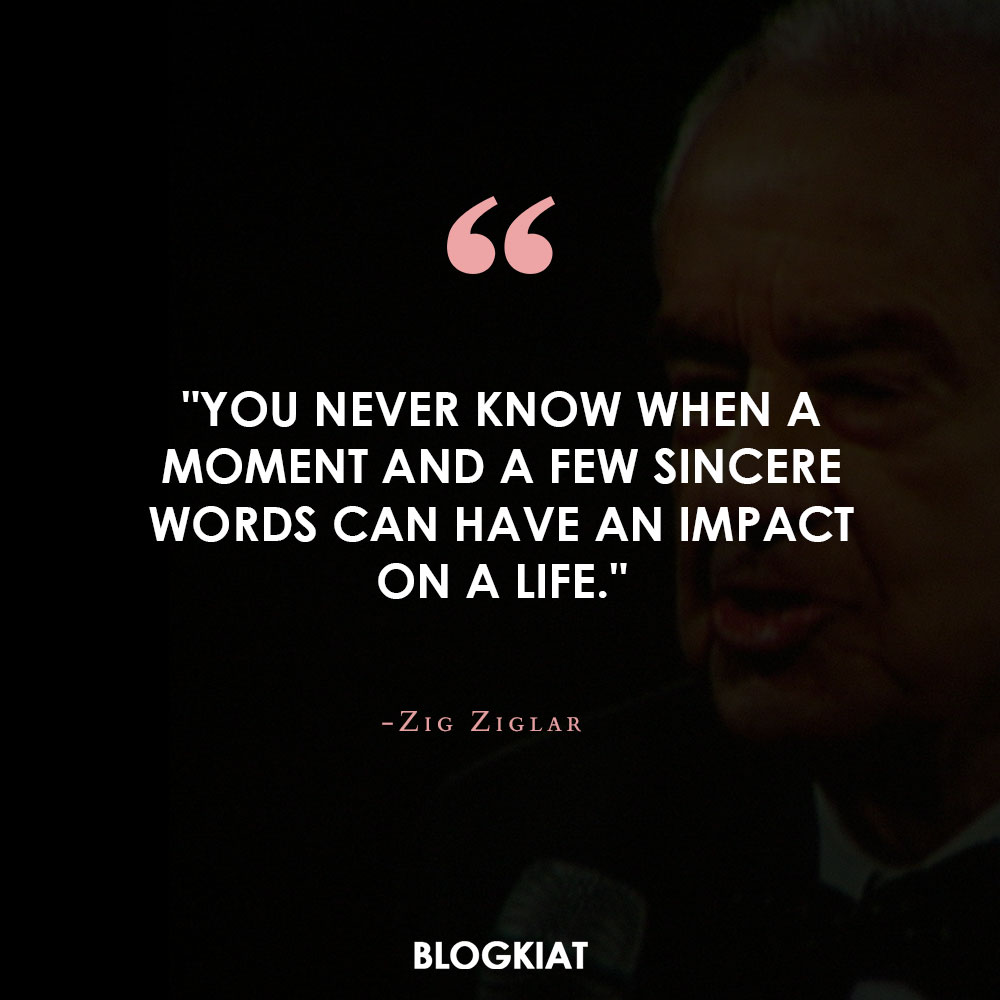 "The most important persuasion tool you have in your entire arsenal is integrity."
"Don't count the things you do, do the things that count."
"If you learn from defeat, you haven't really lost."
"When you are tough on yourself, life is going to be infinitely easier on you."
"A goal properly set is halfway reached."
"Success is dependent upon the glands – sweat glands."
"There has never been a statue erected to honor a critic."
"People who have good relationships at home are more effective in the marketplace."
"If you don't see yourself as a winner, then you cannot perform as a winner."
"You can have everything in life you want if you will just help enough other people get what they want."
"A lot of people have gone further than they thought they could because someone else thought they could."
"If you are not willing to learn, no one can help you. If you are determined to learn, no one can stop you."
"Rich people have small TVs and big libraries, and poor people have small libraries and big TVs."
"Happiness is not pleasure – it's victory."
"Outstanding people have one thing in common: an absolute sense of mission."
"Every obnoxious act is a cry for help."
"The chief cause of failure and unhappiness is trading what you want most for what you want right now."
"Don't be distracted by criticism. Remember – the only taste of success some people have is when they take a bite out of you."
"There are no traffic jams on the extra mile."
Disclaimer: All quotes credits goes to the respective writers/authors and full credits goes to them. We don't own any copyrights we have curated from various sources.