35 Team Bonding Quotes That Inspire Unity
THAT's 100% TRUE; A successful business depends on effective teamwork, which should never be taken for granted.
Team bonding involves activities and initiatives designed to build trust, cooperation, and enhance the overall productivity. Team bonding goes beyond merely working together.
The motivation and involvement of team members can be increased by strong team bonds. People are more willing to be dedicated to the team's objectives when they have a sense of connection and belonging.
Teams that work well together tend to be more efficient, reducing duplication of efforts and improving overall output.
Bonding with team quotes can be highly beneficial in maintaining a positive team environment. Regularly sharing inspirational quotes helps team members stay motivated and committed to their mission.
So we've gathered some of our best bonding with team quotes. Let's start.
Best Team Bonding Quotes
"Alone we can do so little; together we can do so much." – Helen Keller
"Coming together is a beginning. Keeping together is progress. Working together is success." – Henry Ford
"Teamwork makes the dream work." – John C. Maxwell
"The strength of the team is each individual member. The strength of each member is the team." – Phil Jackson
"None of us is as smart as all of us." – Ken Blanchard
"Individually, we are one drop. Together, we are an ocean." – Ryunosuke Satoro
"If everyone is moving forward together, then success takes care of itself." – Henry Ford
"It is amazing what you can accomplish if you do not care who gets the credit." – Harry S. Truman
"Great things in business are never done by one person; they're done by a team of people." – Steve Jobs
"Teamwork is the ability to work together toward a common vision." – Andrew Carnegie
"The best teamwork comes from men who are working independently toward one goal in unison." – James Cash Penney
"Collaboration allows us to know more than we are capable of knowing by ourselves." – Paul Solarz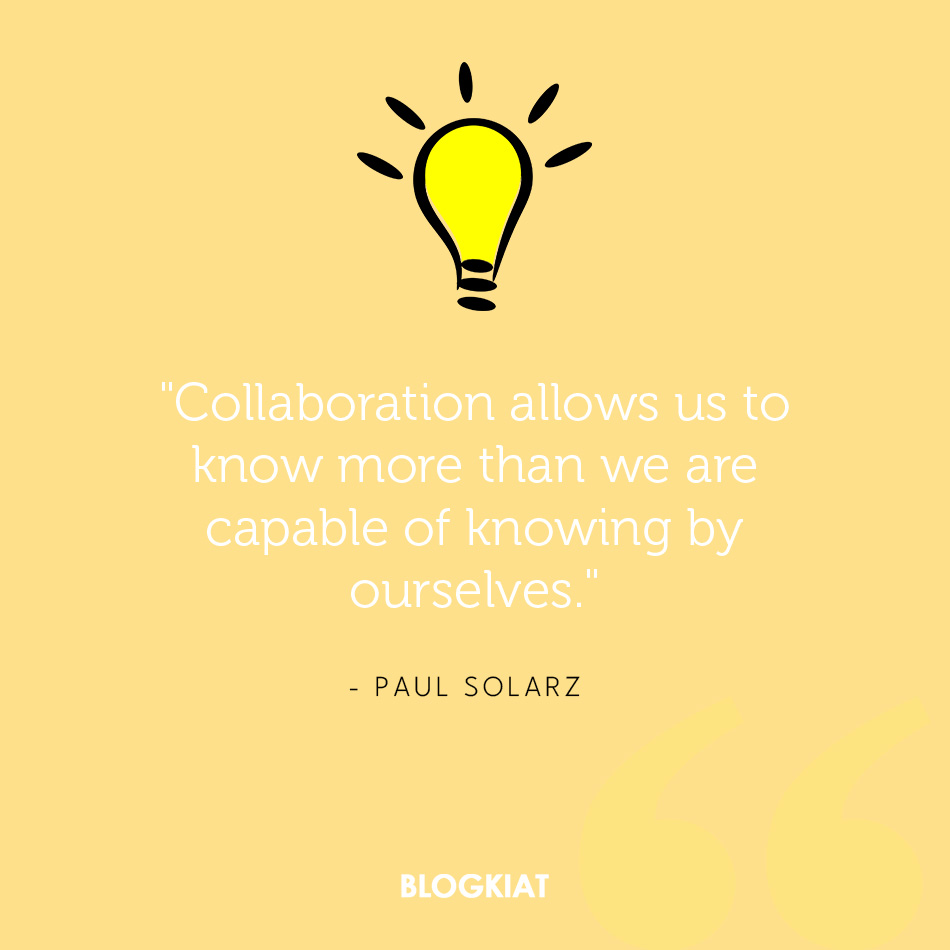 "Teamwork divides the task and multiplies the success." – Unknown
"Unity is strength. . . when there is teamwork and collaboration, wonderful things can be achieved." – Mattie Stepanek
"In teamwork, silence isn't golden, it's deadly." – Mark Sanborn
"No one can whistle a symphony. It takes a whole orchestra to play it." – H.E. Luccock
"Individual commitment to a group effort – that is what makes a team work, a company work, a society work, a civilization work." – Vince Lombardi
"Together we can face any challenges as deep as the ocean and as high as the sky." – Sonia Gandhi
"The best teams have chemistry. They communicate with each other and they sacrifice personal glory for the common goal." – Dave DeBusschere
"You are either supporting the vision or supporting division." – Saji Ijiyemi
"The strength of a team is each individual member. The strength of each member is the team." – Phil Jackson
"If you want to lift yourself up, lift up someone else." – Booker T. Washington
"Talent wins games, but teamwork and intelligence win championships." – Michael Jordan
"A group becomes a team when each member is sure enough of himself and his contribution to praise the skills of others." – Norman Shidle
"Teamwork is the lynchpin in our long-term success." – Ned Lautenbach
"Teamwork is the secret that makes common people achieve uncommon results." – Ifeanyi Onuoha
"The way a team plays as a whole determines its success. You may have the greatest bunch of individual stars in the world, but if they don't play together, the club won't be worth a dime." – Babe Ruth
"The whole is greater than the sum of its parts." – Aristotle
"If you can laugh together, you can work together." – Robert Orben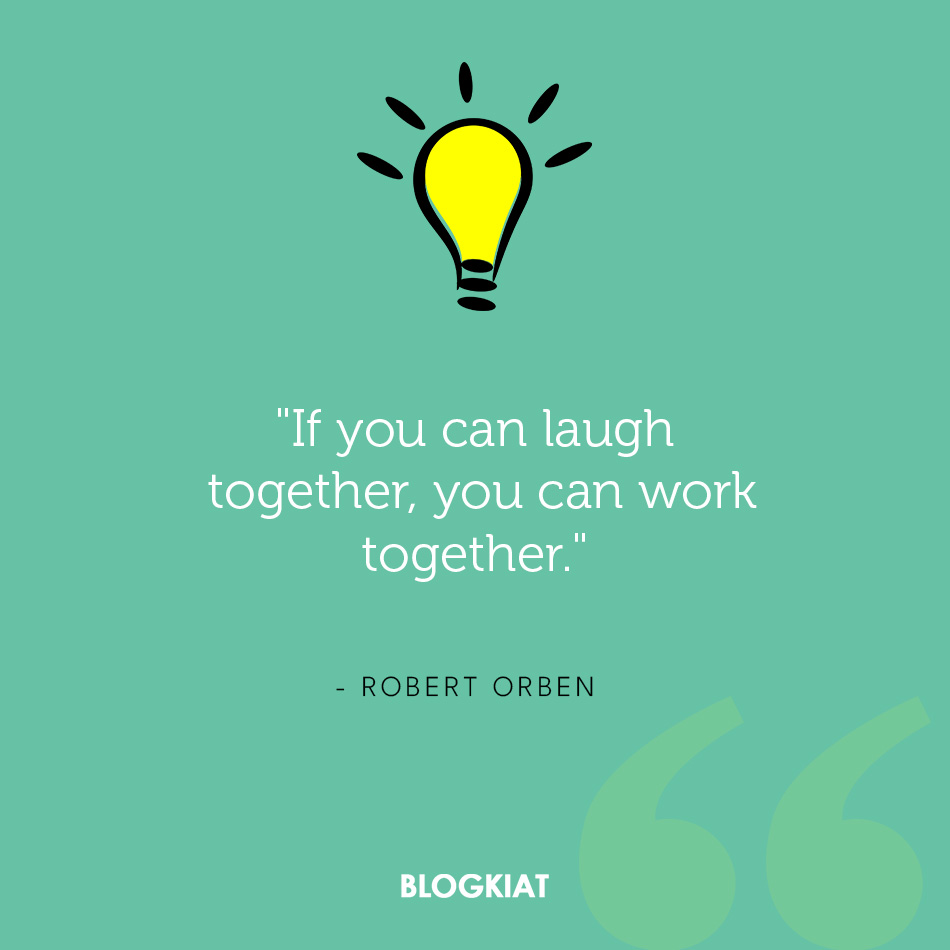 "A single arrow is easily broken, but not ten in a bundle." – Japanese Proverb
"A team is not a group of people who work together. A team is a group of people who trust each other." – Simon Sinek
"I've never scored a goal in my life without getting a pass from someone else." – Abby Wambach
"The ratio of We's to I's is the best indicator of the development of a team." – Lewis B. Ergen
"We are stronger when we listen, and smarter when we share." – Rania Al-Abdullah
"If I have seen further, it is by standing on the shoulders of giants." – Isaac Newton
"A boat doesn't go forward if each one is rowing their own way." – Swahili Proverb
Disclaimer: All quotes credits goes to the respective writers/authors and full credits goes to them. We don't own any copyrights we have curated from various sources.