It has been said for ages that whatever happens in life happens for your own good. This statement under certain circumstances becomes hard to believe. When facing a low point in life motivational quotes can be of great help because they boost your morale and make you believe that you can achieve even the stars. These inspirational quotes instill confidence in you.
The simple key to keep your life's train on track even when there are some obstacles is to keep your confidence maintained. If you face the low points or situations of life confidently, you eventually notice that the problems are solved easily. Although you require just the right amount of attitude and confidence to lead a balanced life. Too much of attitude will make people think of you as an arrogant person and all of us know the result of the race between tortoise and hare. The consequence of overconfidence of hare was that he lost in the race.
Life demands consistency. You need to have faith in yourself and you will walk through even most difficult of the times. No human is perfect. The saints and priests undergo penance to achieve perfection but yet lack it in some way or the other. Instead of perfection, one should strive for achieving excellence. Put your best foot forward in whatever you do and if not excellence you will gain at least true happiness, satisfaction, and build confidence. Flaws are a part of human nature and in fact, no human is complete without them. One should embrace their flaws and seek improvement. A life that is balanced with happiness and sorrows is a good life. In order to achieve a good life just focus on the following three things on a daily basis.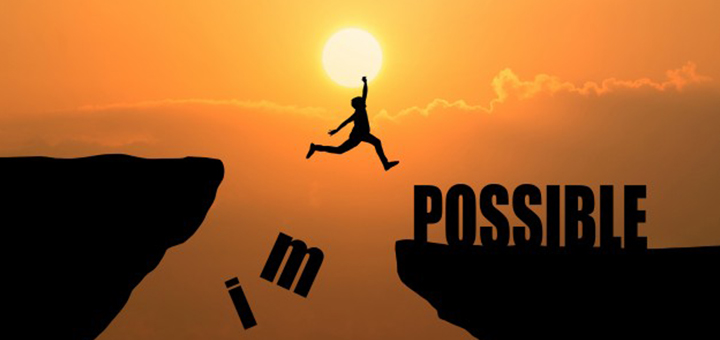 • Be selfless: Help people who are in need without expecting anything in return and without any selfish motive. A selfless service gives you happiness and spreads positivity. Help a person by all means you can, and it does not necessarily mean with respect to wealth. You can help people by listening to them or giving them your leisure time, provide guidance to those in need and the Almighty will guide you in life.
• Positive thoughts: Have a positive mindset. An optimistic person remains happier in comparison to a pessimist. If you have a positive approach to everything you do, people will look forward to you as a guide, as a mentor, as a good human being. Spread positivity and you will attract positive people towards you.
• Be thankful: It's easy to preach that one should remain contented with whatever means they possess, but it is indeed hard to follow. A better way for the satisfaction of mind, heart, body, and soul is to remain grateful. Appreciate whatever you do or whatever you have. Appreciate everything you like. For example, appreciate natural beauty, the beautiful butterflies that you see in the garden, and the tasty meal that has been prepared for you. Be thankful to God every morning that you woke up; thank him for the water, the sun, moon, stars and all other natural resources. Follow this for a few days and you will realize that you are on the path of true happiness.
Best Inspirational Quotes About Life And Success
Things may come to those who wait, but only the things left by those who hustle. – Abraham Lincoln
Never accept anything less than you deserve. Remember, you teach people how to treat you.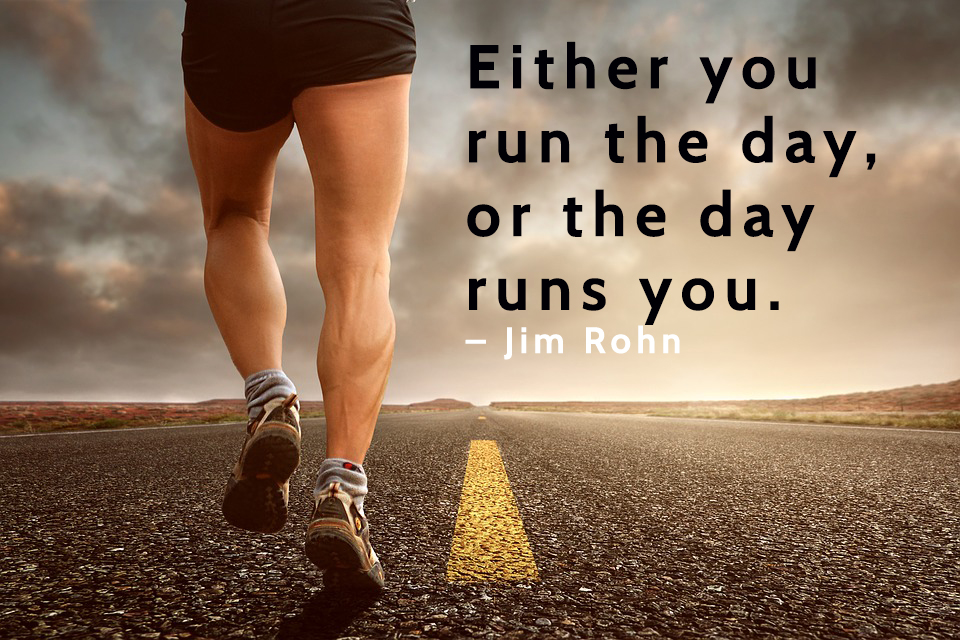 Health is the greatest gift, contentment the greatest wealth, faithfulness the best relationship. Buddha
It is during our darkest moments that we must focus to see the light. Aristotle
Start by doing what's necessary; then do what's possible; and suddenly you are doing the impossible. Francis of Assisi
Try to be a rainbow in someone's cloud. Maya Angelou
We must let go of the life we have planned, so as to accept the one that is waiting for us. Joseph Campbell
I can't change the direction of the wind, but I can adjust my sails to always reach my destination. Jimmy Dean
The best preparation for tomorrow is doing your best today. H. Jackson Brown, Jr.
The best and most beautiful things in the world cannot be seen or even touched – they must be felt with the heart. Helen Keller
The Way Get Started Is To Quit Talking And Begin Doing. -Walt Disney
The Pessimist Sees Difficulty In Every Opportunity. The Optimist Sees Opportunity In Every Difficulty. -Winston Churchill
You Learn More From Failure Than From Success. Don't Let It Stop You. Failure Builds Character.- Unknown
It's Not Whether You Get Knocked Down, It's Whether You Get Up. – Inspirational Quote By Vince Lombardi
If You Are Working On Something That You Really Care About, You Don't Have To Be Pushed. The Vision Pulls You.- Steve Jobs
People Who Are Crazy Enough To Think They Can Change The World, Are The Ones Who Do.- Rob Siltanen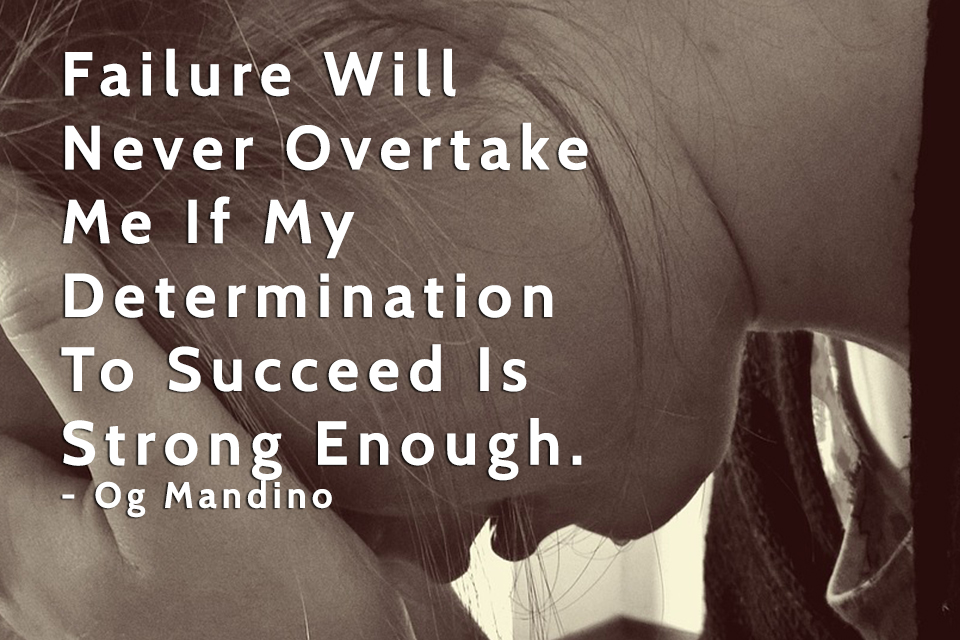 Entrepreneurs Are Great At Dealing With Uncertainty And Also Very Good At Minimizing Risk. That's The Classic Entrepreneur.- Mohnish Pabrai
We May Encounter Many Defeats But We Must Not Be Defeated.- Maya Angelou
Knowing Is Not Enough; We Must Apply. Wishing Is Not Enough; We Must Do.- Johann Wolfgang Von Goethe
Imagine Your Life Is Perfect In Every Respect; What Would It Look Like?- Brian Tracy
We Generate Fears While We Sit. We Overcome Them By Action.- Dr. Henry Link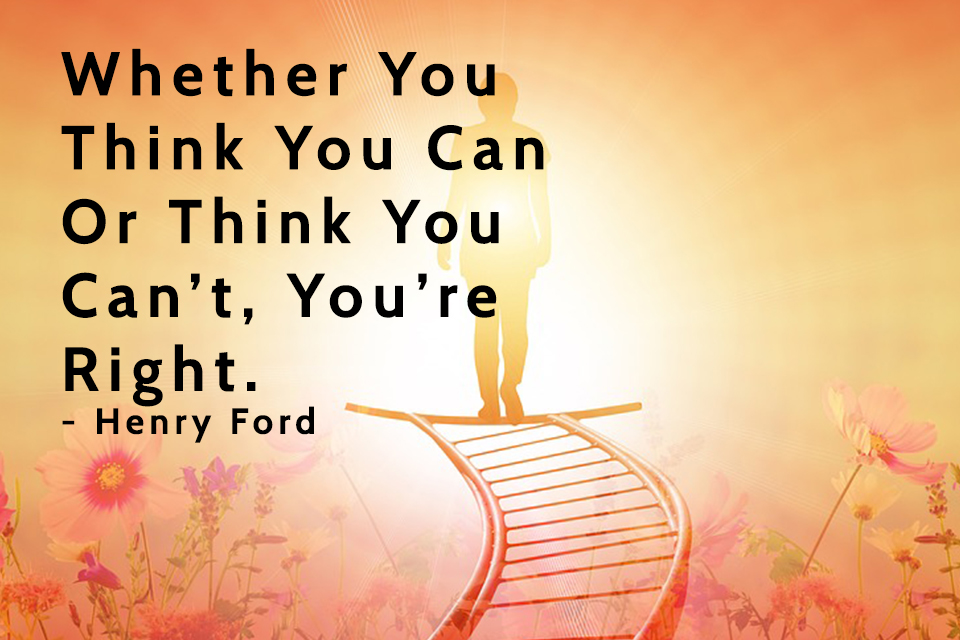 Security Is Mostly A Superstition. Life Is Either A Daring Adventure Or Nothing.- Helen Keller
The Man Who Has Confidence In Himself Gains The Confidence Of Others.- Hasidic Proverb
The Only Limit To Our Realization Of Tomorrow Will Be Our Doubts Of Today.- Franklin D. Roosevelt
What You Lack In Talent Can Be Made Up With Desire, Hustle And Giving 110% All The Time.- Don Zimmer
Do What You Can With All You Have, Wherever You Are.- Theodore Roosevelt
Develop An 'Attitude Of Gratitude'. Say Thank You To Everyone You Meet For Everything They Do For You.- Brian Tracy
You Are Never Too Old To Set Another Goal Or To Dream A New Dream.- C.S. Lewis
To See What Is Right And Not Do It Is A Lack Of Courage.- Confucious
Reading Is To The Mind, As Exercise Is To The Body.- Brian Tracy
Fake It Until You Make It! Act As If You Had All The Confidence You Require Until It Becomes Your Reality.- Brian Tracy
The Future Belongs To The Competent. Get Good, Get Better, Be The Best!- Success Quote By Brian Tracy
You will have bad days but they will always wake you up to the stuff you weren't paying attention to. – Robin Williams.
The biggest obstacle you'll ever have to overcome is your mind. If you can overcome that, you can overcome anything. – Unknown.
Worrying doesn't take away tomorrow's troubles, it takes away today's peace. – Unknown.
Challenges are what make life interesting, and overcoming them is what makes life meaningful. – Joshua J. Marine.
Stress, anxiety and depression are caused when we are living to please others. – Paulo Coelho.
You are braver than you believe, stronger than you seem and smarter than you think. – Christopher Robin.
Becoming fearless isn't the point. That's impossible. It's learning how to control your fear, and how to be free from it. – Unknown.
If you can't do anything about it then let it go. Don't be a prisoner to things you can't change. – Tony Gaskins.
The worst bullies you will ever encounter in your life are your own thoughts. – Bryant H. McGill.
Every time you are tempted to react in the same old way, ask if you want to be a prisoner of the past or a pioneer of the future. – Deepak Chopra.
Life is ten percent what you experience and ninety percent how you respond to it. – Dorothy M. Neddermeyer.
Each day you only have a limited amount of time and energy. Don't waste it stressing about things you cannot control. – Karen Salmansohn.
You don't have to control your thoughts. You just have to stop letting them control you. – Dan Millman.
(Slow breathing) is like an anchor in the midst of an emotional storm: the anchor won't make the storm go away, but it will hold you steady until it passes. – Russ Harris.
Take chances, make mistakes. That's how you grow. Pain nourishes your courage. You have to fail in order to practice being brave. – Mary Tyler Moore.
Do it! I say. Whatever you want to do, do it now! There are only so many tomorrows. – Michael Landon.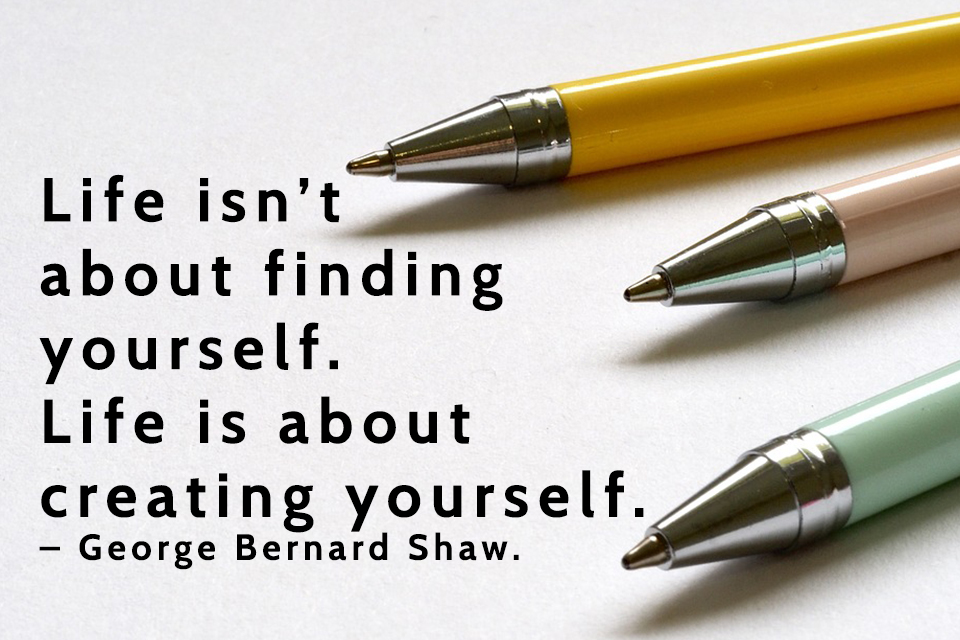 Stand up to your obstacles and do something about them. You will find that they haven't half the strength you think they have. – Norman Vincent Peale.
I am still determined to be cheerful and happy, in whatever situation I may be; for I have also learned from experience that the greater part of our happiness or misery depends upon our dispositions, and not upon our circumstances. – William James.
Tell your heart that the fear of suffering is worse than the suffering itself. – Paulo Coelho.
Don't wait until everything is just right. It will never be perfect. There will always be challenges, and less than perfect conditions. So what? Get started now. With each step you take, you will grow stronger and stronger, more and more skilled, more and more self-confident, and more and more successful. – Po Bronson.
Remember, happiness doesn't depend on who you are or what you have. It depends solely upon what you think. – Dale Carnegie.
Your incredible brain can take you from rags to riches, from loneliness to popularity, and from depression to happiness and joy – if you use it properly. – Brian Tracy.
Do not wait; the time will never be 'just right.' Start where you stand, and work with whatever tools you may have at your command, and better tools will be found as you go along. – Napoleon Hill.
Trouble is a tunnel through which we pass and not a brick wall against which we must break through. – Chinese proverb.
When you're feeling anxious, remember that you're still you. You are not anxiety. Whenever you feel otherwise, remember that's just the anxiety talking. You are still you and hold the power in every moment. – Deanne Repich.
I've missed over 9,000 shots in my career. I've lost almost 300 games. 26 times I've been trusted to take the game-winning shot…and missed. I've failed over and over and over again in my life. And that is why I succeed. – Michael Jordan, Professional Basketball Player.
The greatest mistake we make is living in constant fear that we will make one. – John C. Maxwell.