20 Best Morgan Wallen Quotes & Sayings
A rising talent in the country music industry, Morgan Wallen was born in Tennessee, United States.
Morgan Wallen gained fame in the mid-2010s. In 2014, Wallen auditioned for the sixth season of 'The Voice'. Although he was eliminated during the show's competition, his appearance helped him gain some recognition and giving a foundation to his music career.
However, it was in 2017 that Morgan Wallen's career took a significant leap forward. He signed with Big Loud Records and released his debut studio album, "If I Know Me," in April 2018 which reached on top of the Billboard Top Country Album chart. He gained many supporters and followers because of his soulful voice and creative abilities!
Morgan Wallen's quotes have made a lasting impact on the country music genre.
Here's 20 best Morgan Wallen quotes to give you some cool vibes:
Morgan Wallen Quotes
I'm by no means the person that I strive to be. I don't think anyone is the person that we strive to be. But I try.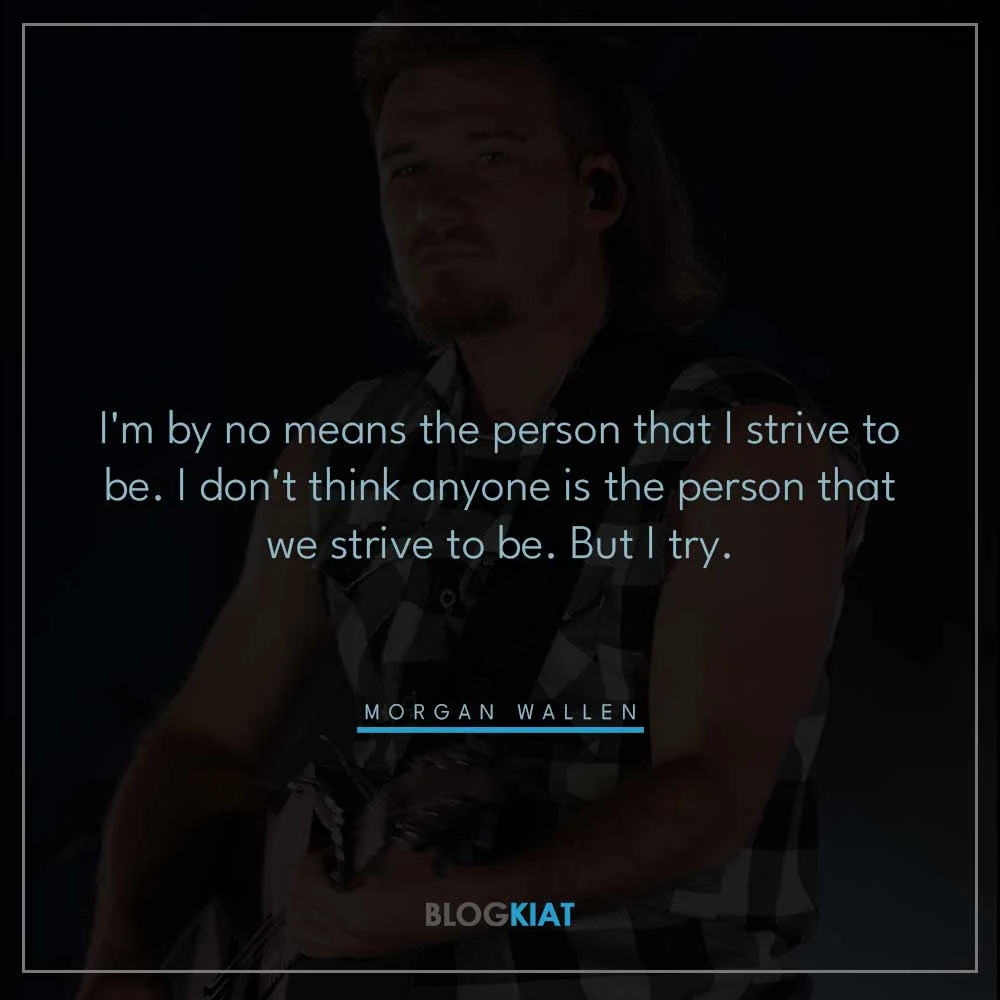 There's a lot of things we go through and we don't even know why… At the end of the day, God has a purpose and a plan for you, and that's kind of how I take that.
I feel like that's my foundation and my roots, what I believe in—no matter where life takes me, I'll always be the same guy and same person at heart.
I believe in God.
I think that the best music and the music that people relate to the most is the honest music that people feel themselves in it.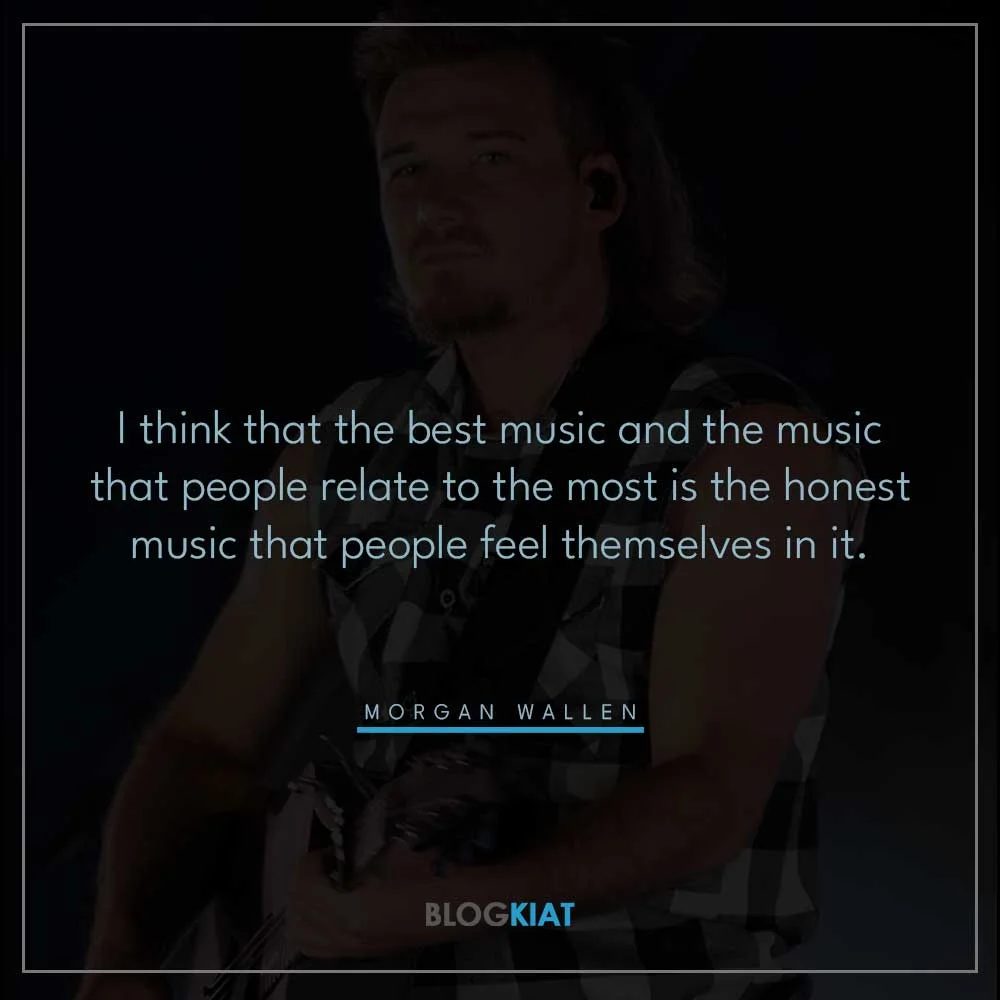 If I ever get you back I'ma treat you like a queen.
I wanted to put a song out there to let people know who I was and, at the same time, help me set apart from a lot of different people in country radio.
I can speak for everybody in saying we've all been through a breakup to where you didn't want it to be over.
I just want to make music people like.
I'm all for a good slow song and I love all different kinds of music.
I'm not a perfect person, but I'm trying to be the best version of myself that I can be.
I'm not afraid to be myself, even if it means that I'm not always liked by everyone.
I'm just a country boy from Tennessee who loves to sing and write songs.
I'm grateful for all the opportunities that I've been given, and I'm excited to see what the future holds.
I believe in hard work and dedication, and I'm always striving to be the best that I can be.
I'm passionate about music, and I love sharing my music with the world.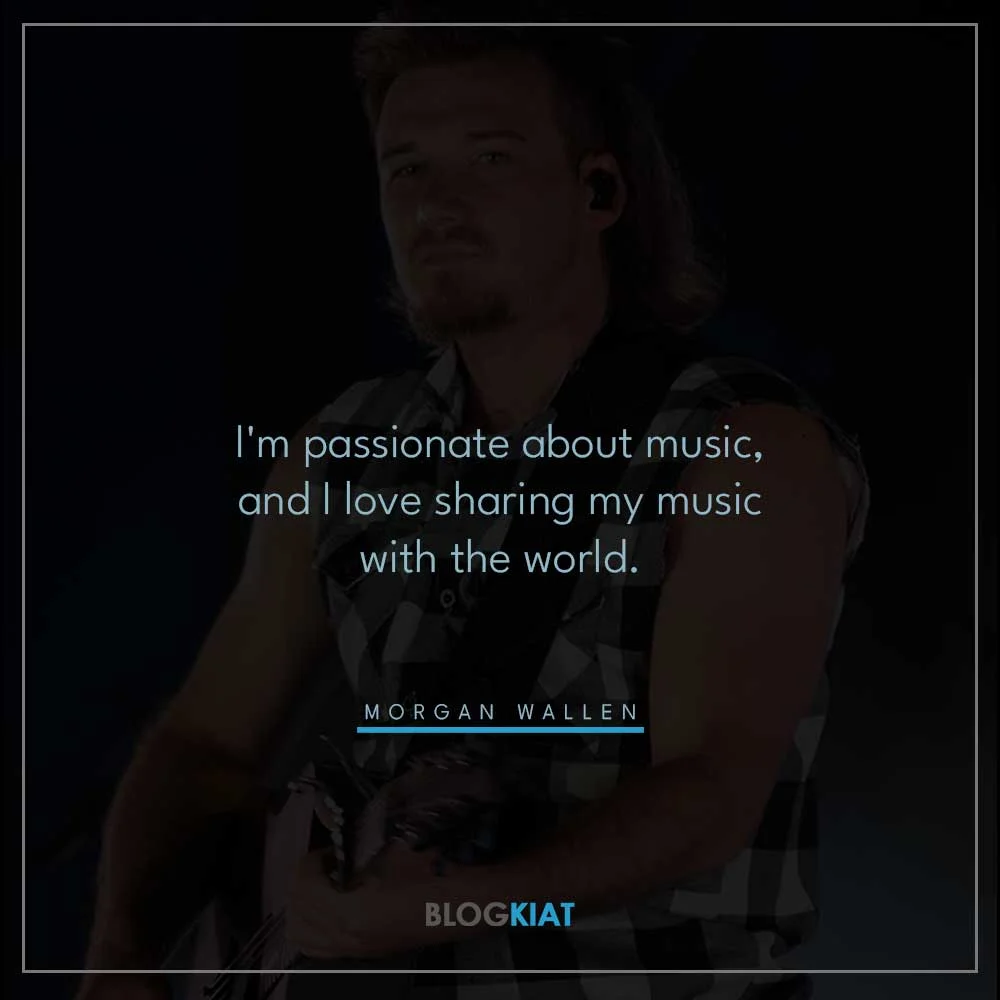 I'm grateful for my fans, and I love hearing their stories about how my music has touched their lives.
I'm just trying to live my life and make the most of every opportunity.
I'm not afraid to take risks, and I'm always looking for new challenges.
I'm just a small-town boy with big dreams, and I'm not gonna give up until I achieve them.
Disclaimer: All quotes credits goes to the respective writers/authors and full credits goes to them. We don't own any copyrights we have curated from various sources.