20 Best Joyce Meyer Quotes For Personal Growth
Joyce Meyer, a well-known American Charismatic Christian author, speaker, and a respected figure for motivation.
She got fame for her motivational speeches about faith and personal development. Joyce Meyer is renowned for her motivating ways of teaching and ability to relate biblical principles to common issues.
Joyce Meyer Ministries, founded by Meyer and her husband Dave Meyer, has a significant outreach that includes television broadcasts, conferences, books, and online resources.
Women have benefited most from Joyce Meyer's teachings because she encourages them to respect their worth and potential. She became a role model who want to live fulfilling lives.
Her quotes provide readers with knowledge and valuable advice that can assist people in overcoming challenges. Her clear and friendly communication style, which appeals to a wide audience, is one of her defining characteristics.
Read 20 best Joyce Meyer quotes that will help you to keep pushing through difficult times with patience, and hope.
Best Joyce Meyer Quotes
"You cannot have a positive life and a negative mind."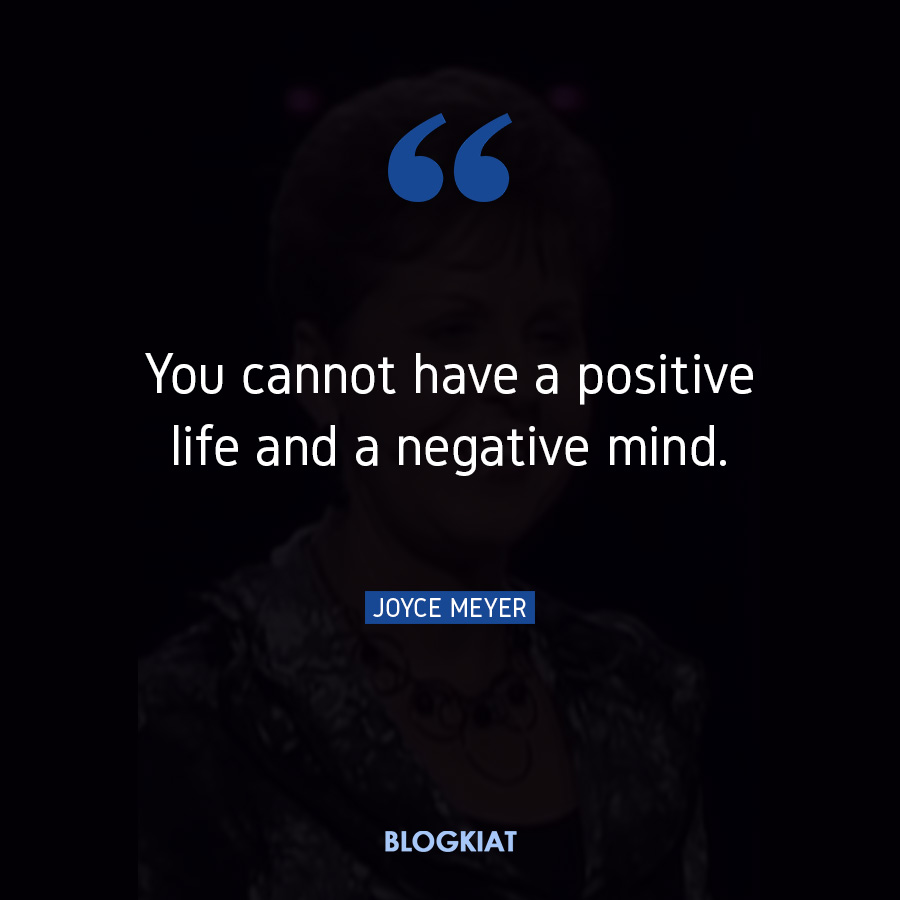 "Trust is established when you consistently behave with integrity."
"Start your day with a positive thought and a grateful heart."
"Don't wait for everything to be perfect before you decide to enjoy your life."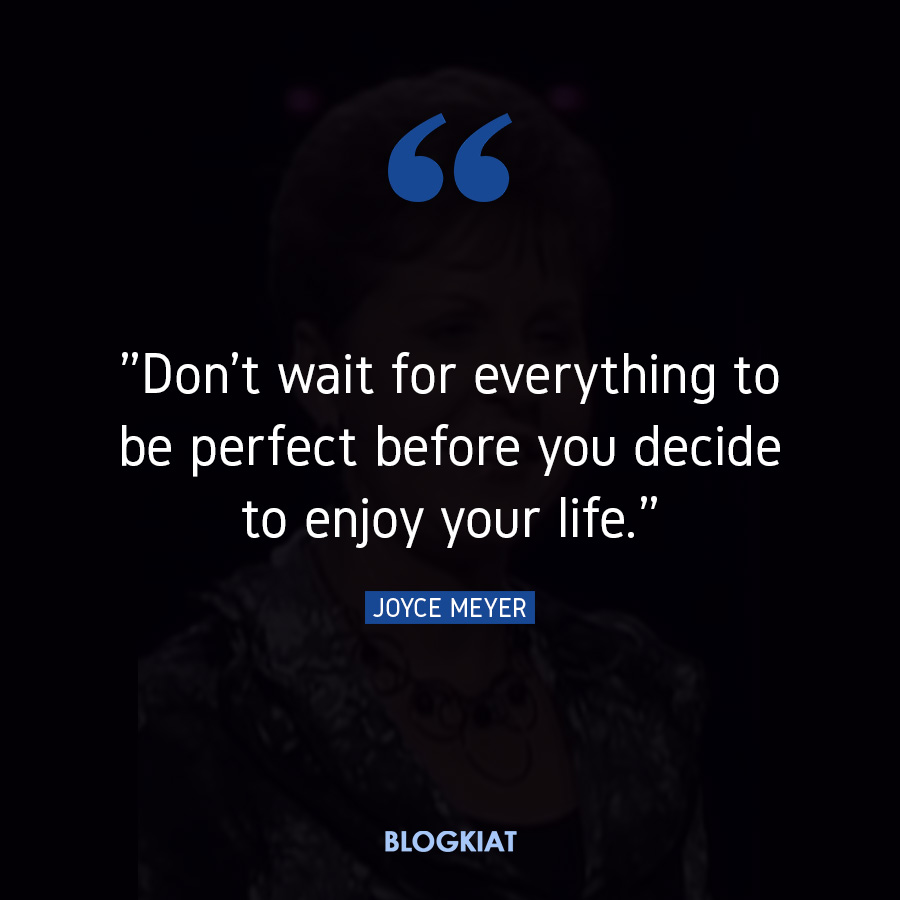 "Courage is fear that has said its prayers and decided to go forward anyway."
"Don't be afraid of change, because it is leading you to a new beginning."
"Every day is a gift from God. Learn to focus on the Giver and enjoy the gift!"
"You can suffer the pain of change or suffer remaining the way you are."
"You don't need to know what tomorrow holds; all you need to know is the One who holds tomorrow."
"If you're not at peace with yourself, you can't be at peace with anyone else."
"Encourage everyone you meet with a smile or compliment. Make them feel better when you leave their presence and they will always be glad to see you coming."
"Put your expectations on God, not on people."
"If you don't love yourself, it's impossible for you to love others. You can't give away what you don't have."
"Patience is not the ability to wait, but how you act while you're waiting."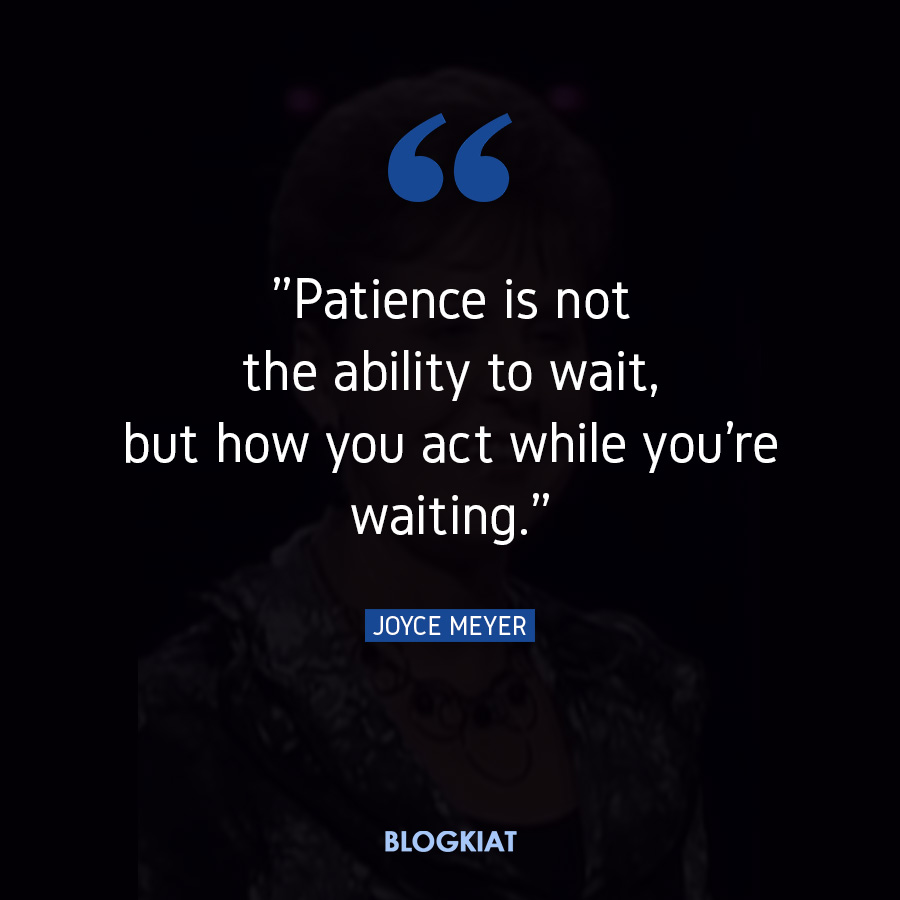 "Complain and remain, praise and be raised."
"Sometimes new opportunity means new opposition. Not everything God asks us to do will be comfortable."
"Your value should not be determined by how somebody else has treated you."
"Instead of concentrating on your problems and getting discouraged, focus on God and meditate on His promises for you. You may have fallen down, but you don't have to stay down. God is ready, willing and able to pick you up."
"You can be pitiful, or you can be powerful, but you can't be both."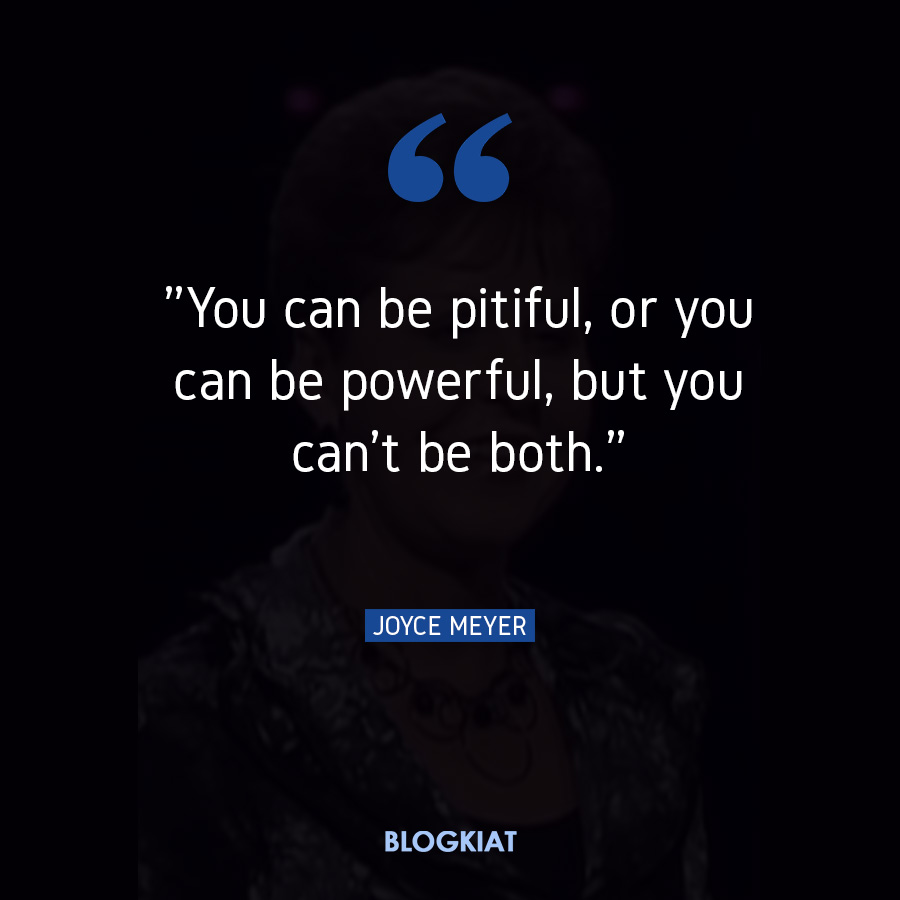 "Get up every day, love God, and do your best. He will do the rest!"
Disclaimer: All quotes credits goes to the respective writers/authors and full credits goes to them. We don't own any copyrights we have curated from various sources.
Her writings cover a wide range of topics, all aimed at helping individuals grow spiritually, emotionally, and mentally. Some of her most well-known and best-selling books include:
"Battlefield of the Mind"
"The Battlefield of the Mind Devotional"
"Beauty for Ashes"
"Approval Addiction"
"Do Yourself a Favor…Forgive"
"Living Beyond Your Feelings"
"Power Thoughts"
"Eat the Cookie…Buy the Shoes"