35 Inspirational Struggling Life Quotes for Overcoming Setbacks
We all have difficulties, breakdowns, and disappointments because failure is a part of life. But it's important to remember that they are not there to demotivate us. They are meant to encourage us in focusing on our goals in life. During these times, we frequently find ourselves in need of motivation and inspiration to keep pushing forward.
Everyone has to start somewhere having an positive mindset and believing in the power of words is a fantastic place to start. Here in this article we will look into 35 inspirational struggling life quotes to help you overcome setbacks in life.
These quotes teach us ability to rise to face challenges, turn tragedy into strength, and maintain hope for achievements. If you're struggling right now, don't give up. Keep going. Keep fighting.
Best Inspirational Struggling Life Quotes
"The gem cannot be polished without friction, nor man perfected without trials." – Chinese Proverb
"Strength does not come from winning. Your struggles develop your strengths." – Arnold Schwarzenegger
"Every adversity, every failure, every heartache carries with it the seed of an equal or greater benefit." – Napoleon Hill
"Difficulties in life are intended to make us better, not bitter." – Dan Reeves
"The greater the difficulty, the more glory in surmounting it." – Epicurus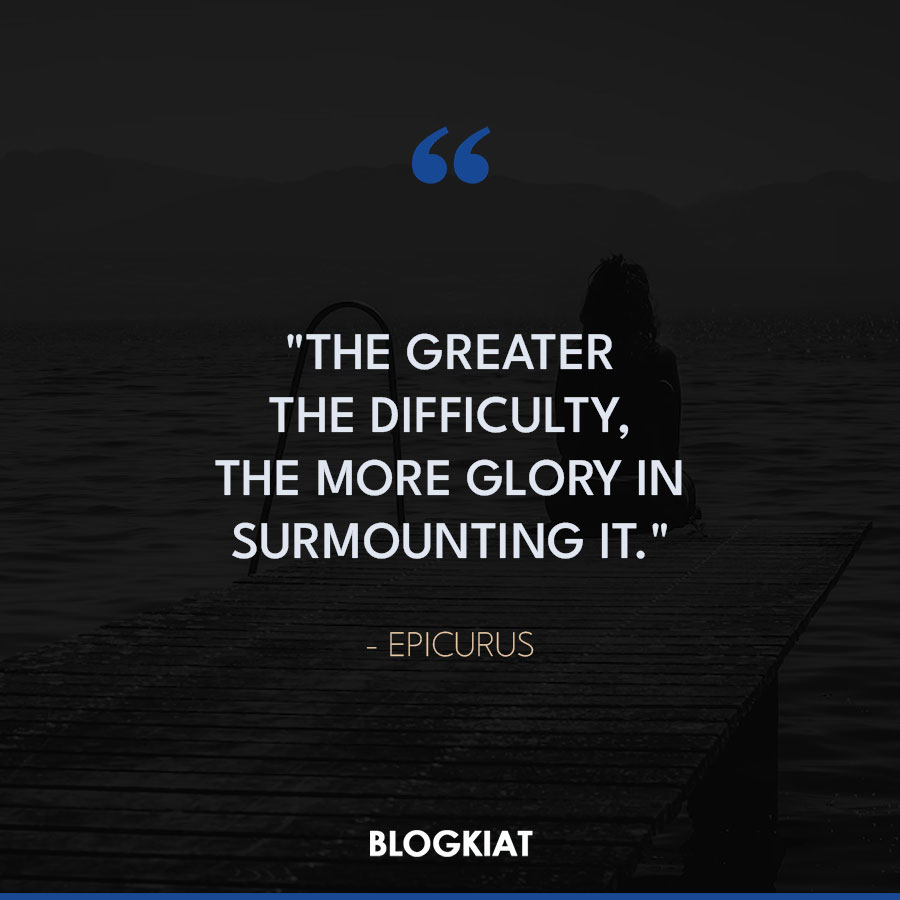 "You may have to fight a battle more than once to win it." – Margaret Thatcher
"I can't change the direction of the wind, but I can adjust my sails to always reach my destination." – Jimmy Dean
"Rock bottom became the solid foundation on which I rebuilt my life." – J.K. Rowling
"Life is 10% what happens to us and 90% how we react to it." – Charles R. Swindoll
"The struggles we endure today will be the 'good old days' we laugh about tomorrow." – Aaron Lauritsen
"Don't let the fear of the time it will take to accomplish something stand in the way of your doing it. The time will pass anyway." – Earl Nightingale
"When everything seems to be going against you, remember that the airplane takes off against the wind, not with it." – Henry Ford
"Believe in yourself and all that you are. Know that there is something inside you that is greater than any obstacle." – Christian D. Larson
"Strength doesn't come from what you can do. It comes from overcoming the things you once thought you couldn't." – Rikki Rogers
"The only way to achieve the impossible is to believe it is possible." – Charles Kingsleigh (Alice in Wonderland)
"When you come out of the storm, you won't be the same person who walked in. That's what the storm is all about." – Haruki Murakami
"I am not what happened to me, I am what I choose to become." – Carl Jung
"Hard times may have held you down, but they will not last forever. When all is said and done, you will be increased." – Joel Osteen
"You are never too old to set another goal or to dream a new dream." – C.S. Lewis
"The secret of change is to focus all your energy not on fighting the old, but on building the new." – Socrates
"Life's challenges are not supposed to paralyze you; they're supposed to help you discover who you are." – Bernice Johnson Reagon
"It's not the load that breaks you down, it's the way you carry it." – Lou Holtz
"In the middle of every difficulty lies opportunity." – Albert Einstein
"Failure is the opportunity to begin again more intelligently." – Henry Ford
"The darkest hour has only sixty minutes." – Morris Mandel
"You may encounter many defeats, but you must not be defeated." – Maya Angelou
"Every day may not be good, but there's something good in every day." – Alice Morse Earle
"Courage doesn't always roar. Sometimes courage is the little voice at the end of the day that says I'll try again tomorrow." – Mary Anne Radmacher
"Our greatest glory is not in never falling, but in rising every time we fall." – Confucius
"Obstacles don't have to stop you. If you run into a wall, don't turn around and give up. Figure out how to climb it, go through it, or work around it." – Michael Jordan
"You were given this life because you are strong enough to live it." – Unknown
"The comeback is always stronger than the setback." – Unknown
"Difficult roads often lead to beautiful destinations." – Zig Ziglar
"Don't watch the clock; do what it does. Keep going." – Sam Levenson
"Keep your face always toward the sunshine—and shadows will fall behind you." – Walt Whitman
Disclaimer: All quotes credits goes to the respective writers/authors and full credits goes to them. We don't own any copyrights we have curated from various sources.