Valentine's day is near and it's time for the couples to celebrate this occasion by giving each other gifts.
Couples by this time start brainstorming about the gift they will give to their loved ones and aren't you bored of giving those same old gifts again and again? It's time for you to be creative and quirky so that you can impress your valentine and show that you love and care about them a lot.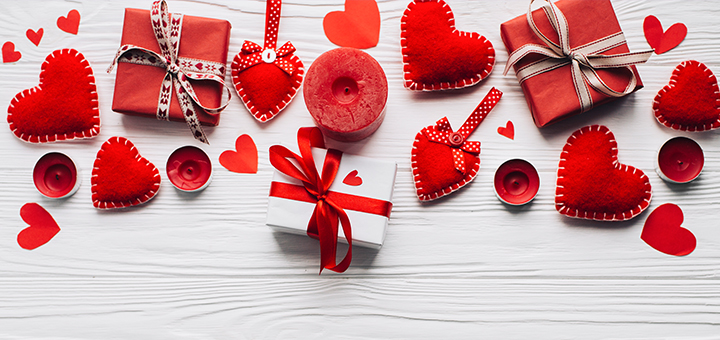 Valentine's is special for every couple who's in relationship. Buying a gift for your guy is not easy as you might think because guy's can be tricky and may not like the gift if it's a common gift or something that they have been getting a lot.
Chocolates, candies, cards these are all common gift that have been overused and it's time to break the cliché don't you think so because a gift is like an encrypted message which can be decrypted only by the receiver so purchasing a gift can be difficult and also might drive you crazy if you don't know what to choose from and what to gift them.
A gift holds a special meaning so whatever you choose, you have to choose properly so that your feelings can be conveyed too. And In order to help you pick a gift for your boyfriend I'll present you some gift ideas in order to make your guy happy and he will love you even more and make this valentine's day unforgettable so that your life will be happier than before!
1. A Watch: A watch is a fashion accessory and most men are fashion oriented. They wear what suits them the most and a watch is like icing on the cake. A watch not only shows time but also states the fashion sense of the guy. So, choose a watch that he might be interested in. Guy's always give hints when they need something but they cannot get it. So, get to know the type of watches your guy wears and find the one on various online sites.
2. A Sexy Truth and Dare Game: Nothing's better than going old school and playing truth and dare but there's a twist here. Yep the dirty style truth and dare! Transform the environment around you and him sexier and get crazy playing and you both will enjoy it too.
3. Shaving set: A shaving set can be an ultimate gift for him. A well luxury shaving set will bring a smile on his face whenever he uses the gift because it will always remind him of you and boom you will be in his thoughts continuously.
4. How We Met: Our Story:If you are writing a dairy then you can gift him the diary by writing your story of how you met and how you were in love with each other. This will make him touched and yeah don't think guys won't appreciate this because they will. Like girl's guys also love things that make them remind of the beautiful days spent with you so gift him this if you are maintaining a daily journal/diary
5. Cologne: A men who smell's good, behaves good. Nothing says romance like a nice cologne. With a blend of beautiful scents, a cologne spray that has masculine type of scent that will calm and invigorates his senses will do wonders.
Bonus:
Wine Glasses: It's eve of Valentines and without a champagne or wine the dinner won't be completed. Get a wine or champagne and give a toast to your love and enjoy the day with these quirky wine glasses and chill out and make it unforgettable for both of you.
There are many other gift ideas out there and there are more than millions of products to choose from. Know the kind of person your guy is and get a gift accordingly. If he is a prankster then prank him and scare the shit out of him with some weird and scary masks and then give them that as a gift. If he is a photographer then there are many DSLR'S in the market that will help him capture the moments in 4k. so choose wisely and enjoy your valentine's day.