The process of making them fall in love and being in relationship is quite lengthy but do you know?
"I Love You" is made up of just 3 words but holds very strong meaning behind it. Who would have ever thought that such word could hold such precious weights to love and be loved. Every couple or people in relationship use romantic love quotes to express their true love for their special or their family.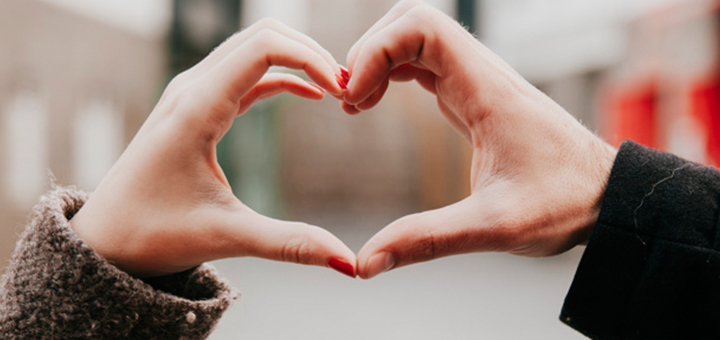 There's always a rich story behind you loving someone or someone loving you. Maybe you might have stalked them before and later gathered the courage to express your feelings with your loved ones.
Love is magical, love is fruitful, love is energy, many great people have achieved love after stormy days.
Express Your Feelings With Your Love
There's a saying. "Storms cannot break the ones who are strong enough and believe in themselves and their love". A single storm no matter how bad it is cannot easily destroy someone because love has power greater than the storm.
Everyone likes expressing their love and you can even add some magic with various quotes. Love quotes were created in order to express feelings by sending these quotes to their loved ones.
We know that love is extreme but you can pretty much describe a little by using words and expressing feelings.  Sometimes people find it hard to express their love in words and you can't think of writing for your special then you can rest easy.
So, if you want your partner to know why you love them then you are at the right place.
Here you can find a list of best inspirational love quotes compiled from various artist into a single post.
Here are some best Cute Love Quotes That Express Exactly Why 'I Love You' 
"The best love is the kind that awakens the soul; that makes us reach for more, that plants the fire in our hearts and brings peace to our minds. That's what I hope to give you forever." — The Notebook
"I look at you and see the rest of my life in front of my eyes." — (Unknown)
"The greatest happiness of life is the conviction that we are loved; loved for ourselves, or rather, loved in spite of ourselves." — Victor Hugo
"Cause all of me Loves all of you. Love your curves and all your edges. All your perfect imperfections. Give your all to me, I'll give my all to you. You're my end and my beginning. Even when I lose I'm winning." — John Legend, All Of Me
"You are my best friend, my human diary and my other half. You mean the world to me and I LOVE YOU." — (Unknown)
"I choose you. And I'll choose you over and over and over. Without pause, without a doubt, in a heartbeat. I'll keep choosing you."
"I realized I was thinking of you, and I began to wonder how long you'd been on my mind. Then it occurred to me: Since I met you, you've never left." — (Unknown)
"Love is an untamed force. When we try to control it, it destroys us. When we try to imprison it, it enslaves us. When we try to understand it, it leaves us feeling lost and confused." ― Paulo Coelho
"He's more myself than I am. Whatever our souls are made of, his and mine are the same." – Emily Brontë, Wuthering Heights
"Will you mess up my bed with me?" – Angelina Kace, Descended by Blood
"The best love is the kind that awakens the soul and makes us reach for more, that plants a fire in our hearts and brings peace to our minds, and that's what you've given me." – Nicholas Sparks, The Notebook
"I have to admit I fell in love twice. First was with you and the second was with the person you became when you were already mine." – Dawson's Creek
"When I say, 'I love you,' it's not because I want you or because I can't have you. It has nothing to do with me. I love what you are, what you do, how you try. I've seen your kindness and your strength. I've seen the best and the worst of you. And I understand with perfect clarity exactly what you are. You're a hell of a person." – Buffy the Vampire Slayer
"You're the most beautiful woman in most rooms." – Friends
"I love that you get cold when it's 71 degrees out. I love that it takes you an hour and a half to order a sandwich. I love that you get a little crinkle above your nose when you're looking at me like I'm nuts. I love that after I spend the day with you, I can still smell your perfume on my clothes. And I love that you are the last person I want to talk to before I go to sleep at night. And it's not because I'm lonely, and it's not because it's New Year's Eve. I came here tonight because when you realize you want to spend the rest of your life with somebody, you want the rest of your life to start as soon as possible." – When Harry Met Sally
"You should be kissed, and often, and by someone who knows how." – Gone with the Wind
"Sweat pants, hair tied, chillin' with no makeup on
That's when you're the prettiest
I hope that you don't take it wrong."
– Drake "Best I Ever Had" lyrics
"It's like I'm standin' there, you know, appreciatin' God's design
And then you showed up, it's like you read my mind."
— Black Star, "Brown Skin Lady" lyrics
"The most beautiful curve on a woman's body is her smile." – Bob Marley
"I accept you, every single thing that makes you who you are, from now until the end of time." – The Fosters
"And in her smile I see something more beautiful than the stars." –Beth Revis, Across the Universe
Comment down the quotes you think that are missed in here and also comment down your favourite quote you have been using to express why you love them.